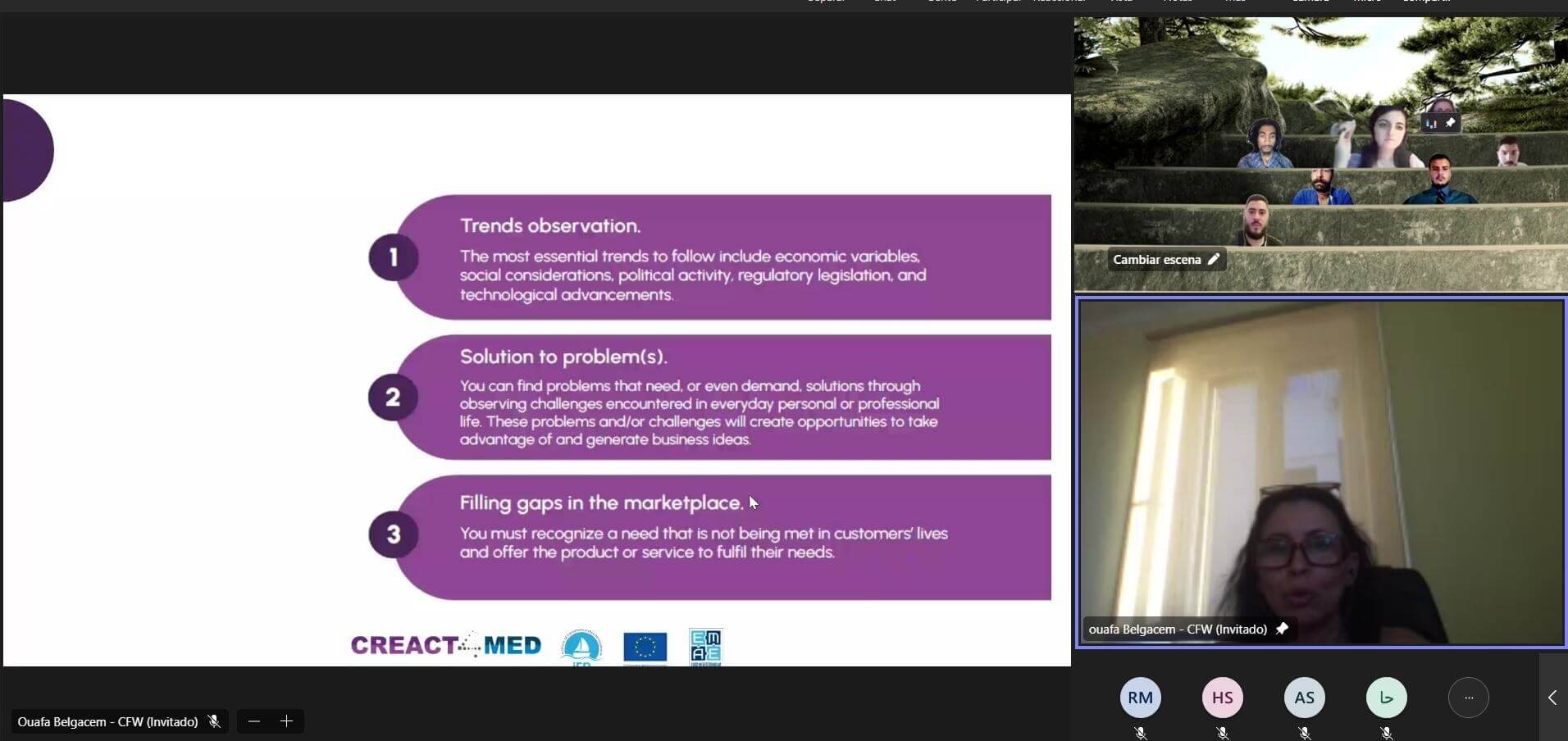 Posted on September 14, 2023
Today, the second cycle of the CREACT4MED Training Academy Live Sessions began.
Over the summer, we received over 300 applications to take part in the cultural and creative entrepreneurship training led by Creact4med Project partner IED Institute of Entrepreneurship Development.
The free training programme begins today and will run until the 11th Novembr 2023. This training is designed to help entrepreneurs, startups and MSMEs navigate the high-risk early stages of business development and strengthen CCI businesses in the Mediterranean, ultimately contributing to sustainable economic development in the region.
The first session was led by Ouafa Belgacem, CEO of Culture Funding Watch as she covered the first three modules: CCI Sector Insights, Business Basics and Ideation.
CREACT4MED is a project funded by the European Union (EU) through the EuropeAid Programme, that aims to strengthen businesses and entrepreneurship in the cultural and creative industries (CCIs) in the Southern Neighbourhood of the EU, with a particular focus on young people and women. CREACT4MED is coordinated by the Euro-Mediterranean Economists Association.