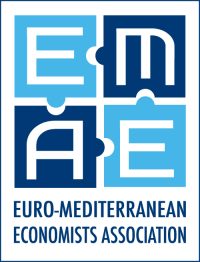 Euro-Mediterranean Economists Association (EMEA)
EMEA is an independent and innovative research institution bringing together leading economists and high-level international and local experts to to promote sustainability, inclusiveness, and regional economic integration and prosperity across the Euro-Mediterranean region and Africa. It strives to contribute to the rethinking of the Euro-Mediterranean and African partnerships in view of changing realities and the new dynamics of an emerging multi-polar world.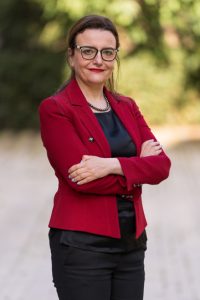 Rym Ayadi
Professor Rym Ayadi is Founder and President of EMEA, and the Director of the CREACT4MED project. She is also Founder and Director of the EU-Mediterranean and African Network for Economic Studies (EMANES), Senior Advisor at the Centre for European Policy Studies (CEPS), and Professor at the Bayes Business School, City University of London.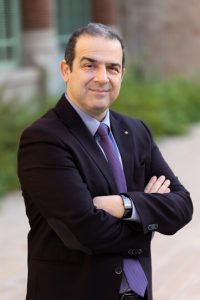 George Christopoulos
George Christopoulos is Intelligence and Communications Officer at EMEA. He has over 20 years of experience as a geostrategic intelligence analyst, and communications and marketing manager, in various companies and organizations.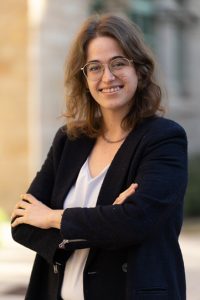 Maria Ruiz de Cossío
Maria Ruiz de Cossío is the Project Manager for the CREACT4MED project. She holds a degree in International Business from the University of Barcelona, and has experience managing multiple international projects, initiatives and events covering different parts of the life sciences and healthcare value chain in Catalonia and internationally.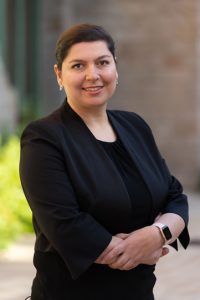 Yeganeh Forouheshfar
Yeganeh Forouheshfar is an economist and researcher at EMEA, and is leading the mapping activity of the CREACT4MED project. She holds two Masters in Applied Mathematics and International Economics, and a PhD in Economics.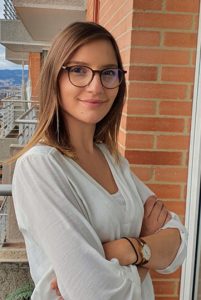 Christine De Visser
Christine de Visser is an Assistant Project Officer at EMEA. She supports the project management of CREACT4MED. She has a Master's degree in International Development and competed her undergraduate degree in Maastricht in International Business.
Kirsty Fairhurst
Kirsty Fairhurst is an Assistant Project Officer at EMEA. She supports communication and capitalization of the CREACT4MED project. She holds a Master's degree in Global and European Law and has worked as research and policy assistant on various international projects.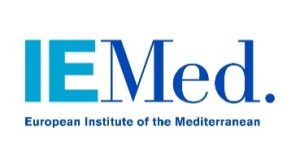 The European Institute of the Mediterranean (IEMed) is a think and do tank specialised in Euro-Mediterranean relations. It provides policy-oriented and evidence-based research underpinned by a genuine Euromed multidimensional and inclusive approach.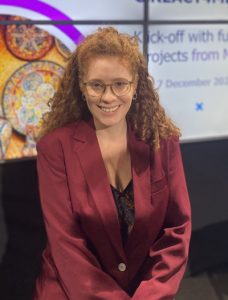 Giulia Dimonopoli is the Events and Dialogue Officer of the CREACT4MED project. She oversees the organization of the different online and hybrid events aimed at boosting entrepreneurship and job creation for youth and women through the cultural and creative industries of the Mediterranean region. She is also part of the CREACT4MED Technical Assistance Team supporting BSOs, startups, and MSMEs involved in the sub-granting scheme of the project.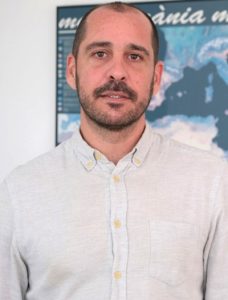 Alberto Cerezo oversees the coordination of the European-funded projects where the European Institute of the Mediterranean – IEMed is involved. He gained extensive experience in the creative and cultural sector mainly with Interarts Foundation for International Cultural Cooperation and the UNESCO Mexico Office. He provides technical assistance in the evaluation and quality assurance of the CREACT4MED project.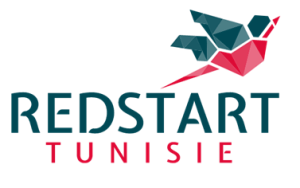 Redstart Tunisie is the strategic partner of innovative SMEs and startups within the entrepreneurial ecosystem in Tunisia. It is an accelerator and incubator that supports entrepreneurs to achieve their goals and ensure the sustainable development of their companies.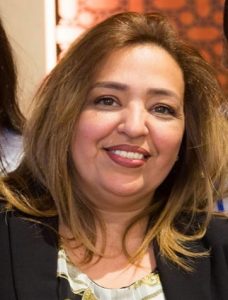 Douja Ben Mahmoud Gharbi is the founder and CEO of RedStart Tunisia and has more than 20 years of entrepreneurial and managerial experience. She is a project manager of the CREACT4MED project.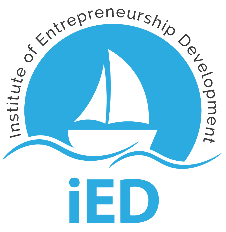 The Institute of Entrepreneurship Development (iED) is a non-profit organisation committed to the promotion of innovation and the enhancement of the entrepreneurial spirit. It is a leading Center of Excellence in European Entrepreneurship and a fast-growing Digital Innovation Hub.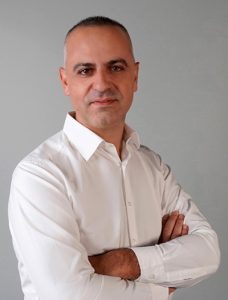 Anastasios Vasiliadis is the president and legal representative of iED. He holds a PhD in the topic of entrepreneurship and education and is a member of Editorial Review Board of the International Journal of e-entrepreneurship and Innovation.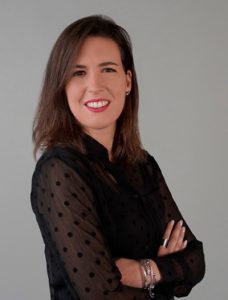 Maria Dalakoura is the project manager of the CREACT4MED project. She graduated from the University of Macedonia from which she holds a BA degree in Business Administration and from the University of Thessaly from which holds a MSc in Entrepreneurship.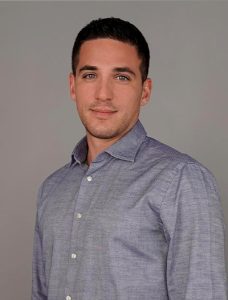 Dimitris Georgoulis is the project manager of the CREACT4MED project. He has studied Psychology, International Development and Business Administration.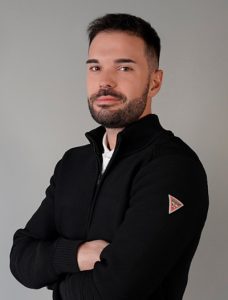 Mixalis Zianas is the financial manager of the CREACT4MED project. He holds a bachelor's degree in Accounting & Finance and a master's degree in applied accounting and Auditing at the University of Macedonia.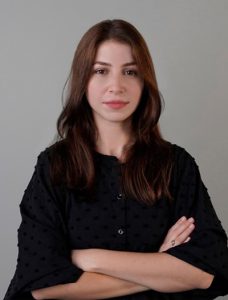 Paraskevi Zygoura is the marketing expert of iED. She holds a diploma (BSc) in Computer Engineering & Informatics from the University of Patras and a Digital Marketing & Social Media specialization from Athens University of Economics and Business. She is currently studying for her MSc at Linnaeus University, Sweden.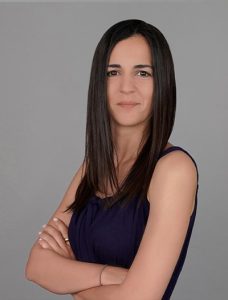 Flery Rousaki is the Education & Training manager of the CREACT4MED project. She holds a bachelor's degree in Cultural Technology and Communication from the University of the Aegean with specialization on Educational Technology. She also holds a master's degree in education sciences: Education with use of New Technologies from the University of the Aegean.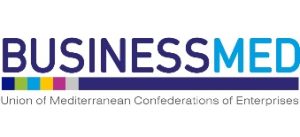 The Union of Mediterranean Confederation of Enterprises (BUSINESSMED) is the main representative of the private sector that reflects the interest of 24 Confederations of Enterprises from States members of the Union for the Mediterranean - UfM.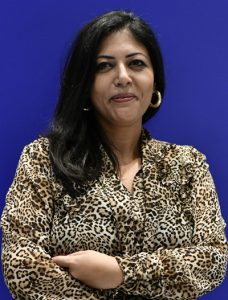 Dr. Samia DHAHRI obtained a PhD (CNRS- Center National de Recherche Scientifique, University Montpellier 2, France) in 2013, after a Master's degree (INPL -Institut National Polytechnique de Lorraine, France) and an engineering degree (INSAT-National Institute of Applied Sciences and Technology-, Tunisia /- Claude Bernad Lyon 1 University, France) obtained in 2009. She also has a certificate in patent drafting from the WIPO (World Intellectual Property Organization) and trained in entrepreneurship and skills development in India, management of incubators in Egypt, etc. Since 2018, she is responsible of a Technology Transfer Office and is a founding executive member of a network of African Union incubators and participates in various international projects.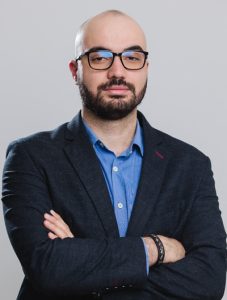 Holder of a bachelor's degree in finance and a master's degree in analysis and engineering in economics from the Higher Institute of Commercial Studies of Carthage (IHEC Carthage ), Mohamed Sgheir Ben Youssef has collaborated as a consultant and project coordinator with several local and regional  organizations, which allowed him to create a concrete and impactful result at the national and international levels and in various fields such as entrepreneurship, investment and sustainable development.

Libera Università degli Studi Maria Ss. Assunta di Roma (LUMSA University) is a public non-state Italian university founded in 1939. With around 400 internationally recognised tutors, the University provides both qualified education for young people and professional development programs for mature students. Programs are designed to deliver specific high-level technical and cultural skills.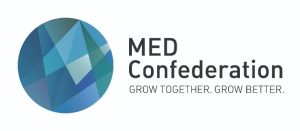 The MED Confederation's main objective is to facilitate and develop cooperation and economic integration, social progress and cultural exchange between the countries surrounding the Mediterranean Sea.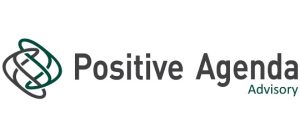 Positive Agenda Advisory is a strategy and development consulting firm based in Rabat (Morocco). It aims to provide a strategic platform of expertise and networks for the benefit of the realization of the objectives and ambitions of ur customers.

Beyond Group brings together three specialized, change-driven practices and an international alliance of like-minded organizations as we serve global partners through Meaningful Consulting, a human-centric journey that aims at achieving deep change within governments, organizations and communities at the level of ideas, systems and practices.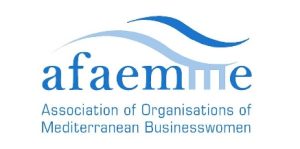 The Federation of Mediterranean Businesswomen Associations (AFAEMME) was launched in 2002 in Barcelona (Spain), currently comprised of 61 businesswomen organisations from 24 Mediterranean countries. It is a coordinator business, gender equality projects and research; a networking platform for businesswomen and women entrepreneurs; and a Lobby for strengthening gender equality.

Founded in 2016, Womenpreneur has trained over 16,000 women and convened more than 40 global initiatives (focus on entrepreneurship and technology) across the world to support visibility, social impact, and resources for women. Committed to helping women tap into the power of new technologies as full members of the digital revolution, we are currently active in 23 countries and continuously advise the United Nations and European Union, corporate, and other international institutions on women's empowerment, inclusion, diversity, and gender policy.