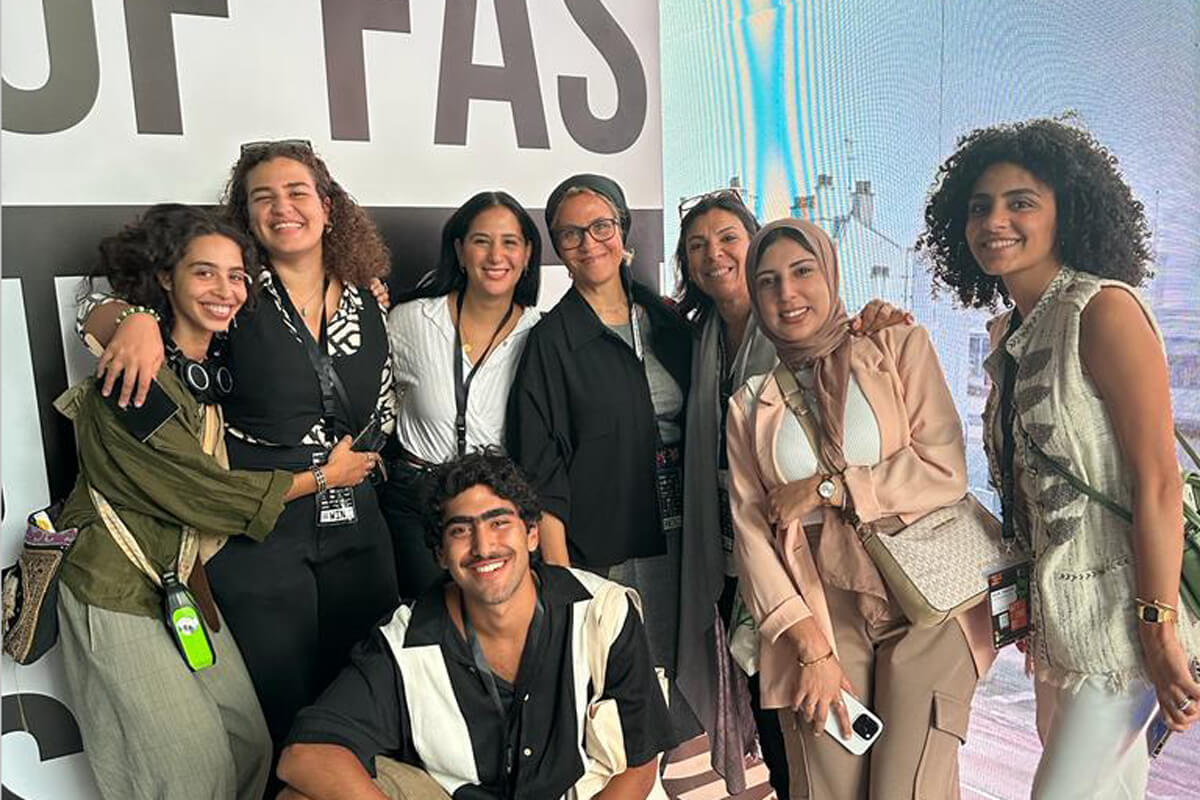 Posted on October 4, 2023
On the 24th and 25th September 2023, CREACT4MED entrepreneurs, Almah, a project of the Egyptian Clothing Bank, and Duma Toys, based in Egypt, attended the 8th Annual Festival of the Creative MENA Summit in Cairo.
Manal Saleh, Founder and CEO, of Almah, a project of the Egyptian Clothing Bank, participated as a panellist in the event session Sustainable Fashion and Reinventing the Wheel. She was joined by Norhan El Sakkout, owner of sustainable fashion brand Saqoutte, and podcaster Lamaan El Gammal.
In her intervention, Manal highlighted that Egypt has a high consumer population and produces a lot of waste in the fashion industry. Creative solutions, however, can be found that include sustainable fashion, brining benefits to the industry overall whilst also bringing social impacts. In her social enterprise, Almah, they repurpose virgin Egyptian vintage material into upcycled high end fashion pieces, curating unique garments designed to meet consumer individuality.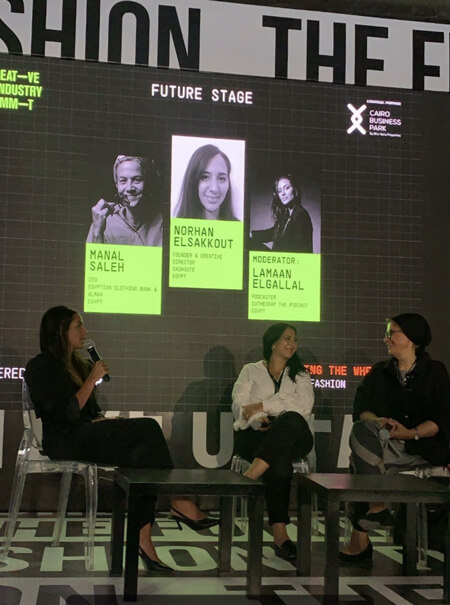 It was mentioned that tackling logistical and financial challenges for emerging sustainable fashion brands, whilst challenging, is becoming easier through incubation and mentorship programmes, such as the CREACT4MED project.
The panel ended with the note "Be bold, be brave, be individualistic and unique, be yourself, express yourself through fashion…"
Abou and Khalid Alazem also attended the summit presenting their company Duma Toys to potential investors and partners in the creative industry. Duma Toys specialises in premium quality hand-knitted products and toys for children. Based out of Cairo, Duma has empowered and supported over 200 Egyptian and refugee women by providing sustainable job opportunities in handmade toy production. The event was a great opportunity to connect and network to grow their business internationally.
CREACT4MED is a project funded by the EU through the EuropeAid Programme. It is coordinated by the Euro-Mediterranean Economists Association.