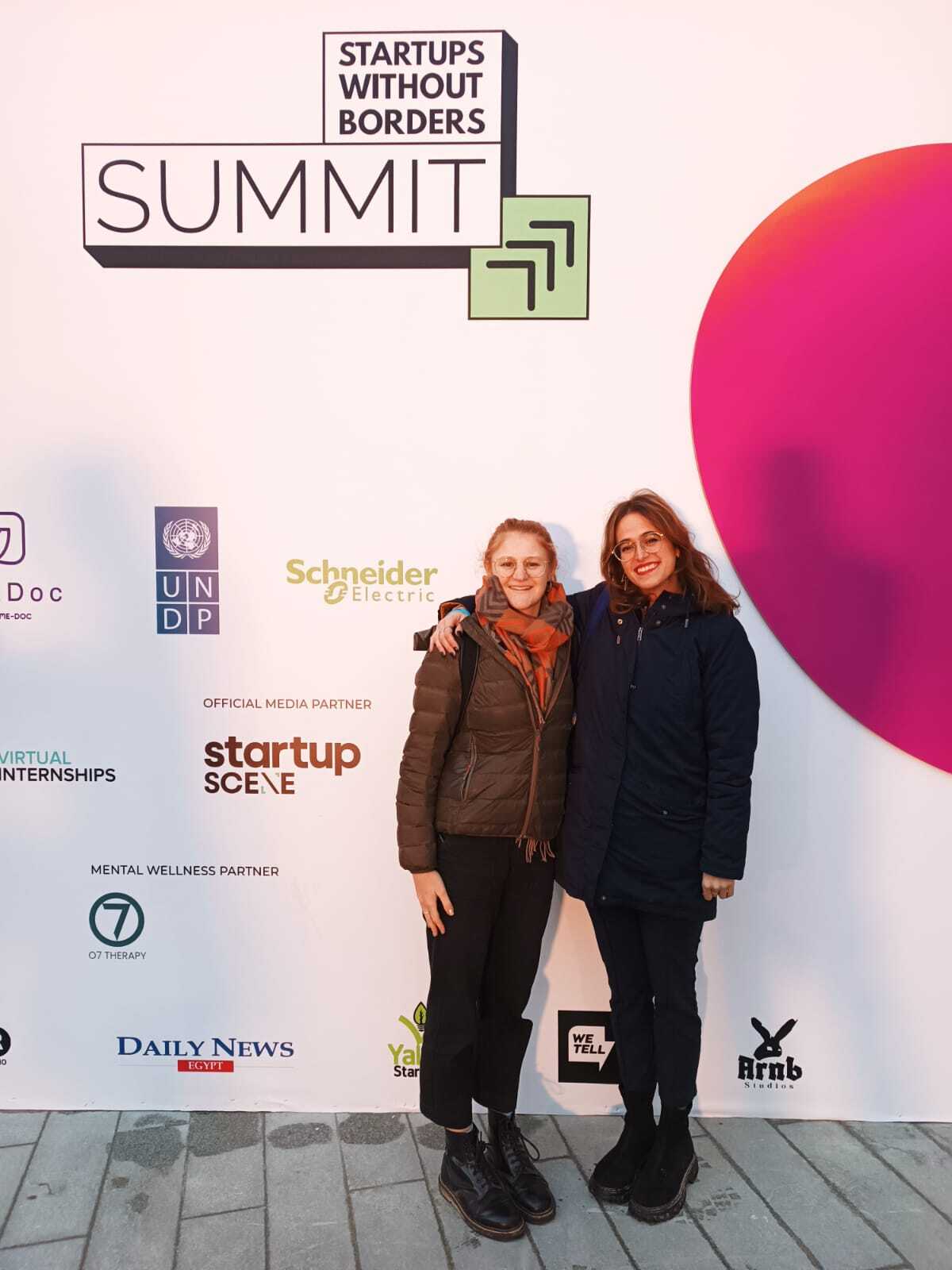 Posted on February 14, 2023
On the 10th and 11th February 2023, the CREACT4MED team, Maria Ruiz de Cossio, Project Officer at the Euro-Mediterranean Economists Association and Lead of the CREACT4MED project, Kirsty Fairhurst, Assistant Project Officer at EMEA, and Giulia Dimonopoli, Project and Events Officer at IEMED, attended the StartUps Without Borders Summit 2023 at Cairo Business Park.
StartUps Without Borders connects the most ambitious refugee and migrant entrepreneurs with resources to grow their business, while providing investors with an entry-point to under-the-radar startups with disruptive potential. The Summit in 2023 brought together global tech powerhouses, corporates and investors, allowing entrepreneurs to pitch their business ideas to potential investors in the Mediterranean region.
CREACT4MED attended the event as a Community Partner representing creative and cultural entrepreneurs in the MENA region. The team was delighted to hear panel sessions on creativity in the Mediterranean, including the panel event Creative Frontiers: The Intersection of Diversity, Multicultural Talent, and Cultural Edge.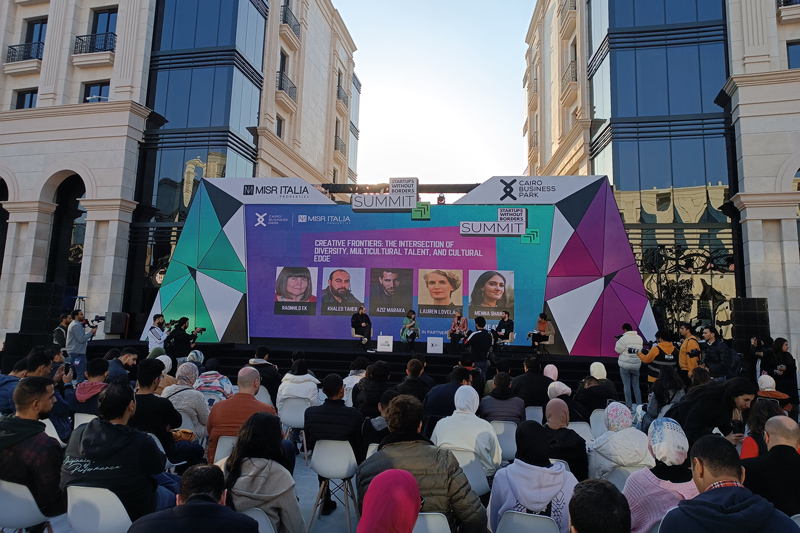 We are very happy to be part of the StartUps Without Borders community!
CREACT4MED is a project funded by the EU through the EuropeAid Programme, and seeks to strengthen CCI ecosystems in the MENA region and unleash the full potential of CCI to create empowered and flourishing societies. It aims to support entrepreneurs, start-ups and SMEs, create jobs, and foster sustainable economic growth in the Southern Mediterranean, with a particular focus on young people and women.
It is led by Euro-Mediterranean Economists Association (EMEA) (Coordinator), with the partners Institute of Entrepreneurship Development (iED), European Institute of the Mediterranean (IEMed), Union of Mediterranean Confederations of Enterprises (BUSINESSMED), Redstart Tunisia, Confédération méditerranéenne pour le développement (MED Confederation), Beyond Group, Libera Università Maria SS. Assunta (LUMSA Università), Association of Organisations of Mediterranean Businesswomen (AFAEMME), Positive Agenda Advisory, and Womenpreneur.