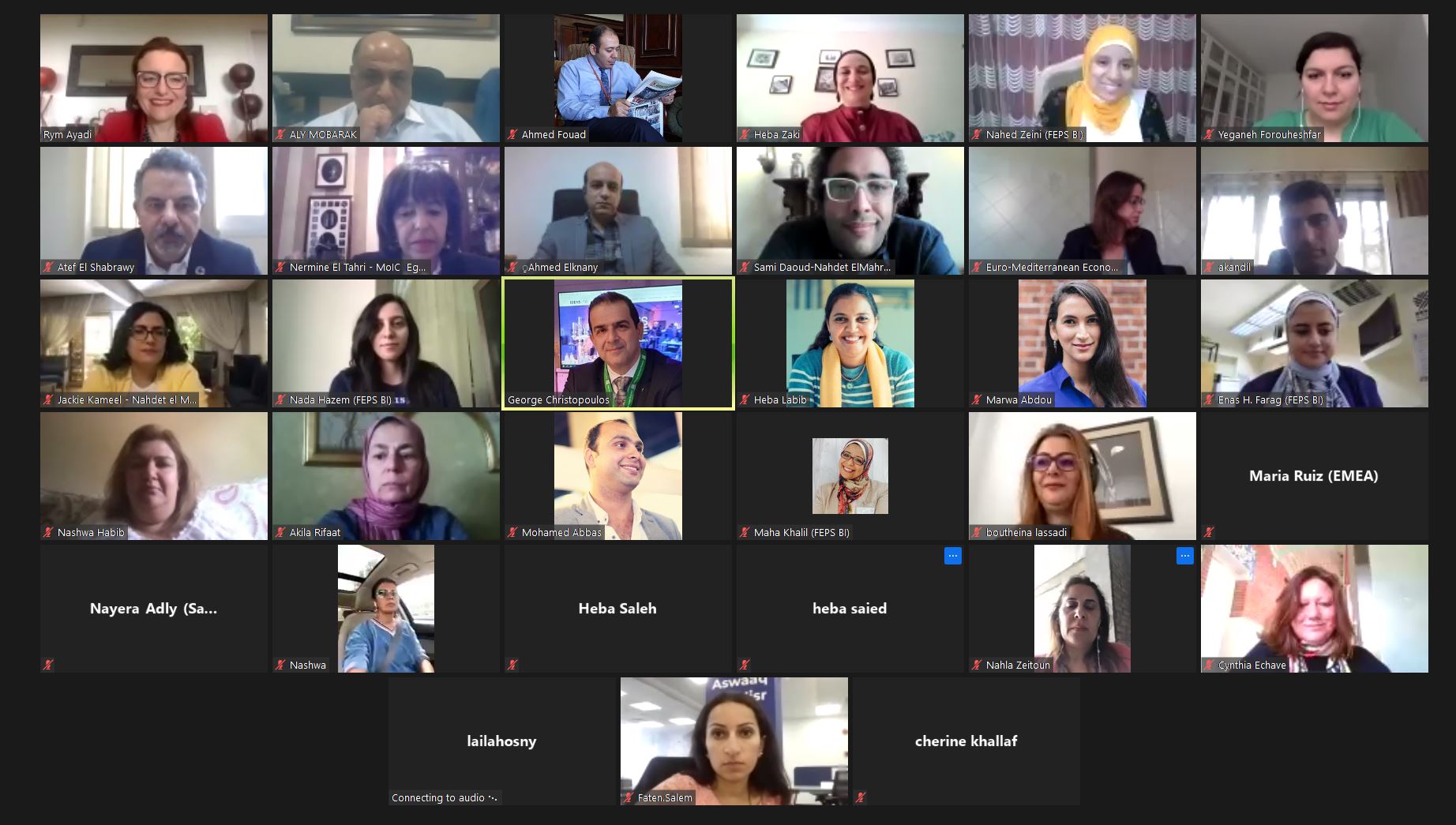 Posted on March 23, 2021
The first CREACT4MED CCI Stakeholders Workshop Series in the Southern Neighborhood Countries was dedicated to the Cultural and Creative Industries (CCI) in Egypt and took place on 22 March 2021 on ZOOM platform with 37 participants. It brought together key stakeholders from the CCI ecosystem in Egypt from the government, the private and financial sectors, and international donors. The workshop started with welcome address by Prof. Rym Ayadi Founder and President of EMEA.
The CREACT4MED CCI Stakeholders Workshop Series aims to bring together and engage with the key actors in the CCI ecosystem to discuss obstacles and opportunities encountered by cultural and creative players and to develop partnerships.
The Cultural and Creative Industries (CCI) are gaining an increasing attention both by policy makers and researchers. CCIs are argued not only to boost creativity, innovation and the well-being of societies, but also, to be a source of positive spillovers to the economy as a whole. The overall objective of CREACT4MED is to enhance the role of culture and creativity as a vector for employment and resilience in the SNCs through untapping the potential of the cultural and creative industry (CCI) to create economic value, enhance growth, create decent jobs and foster social inclusion. In doing so, a special emphasis is dedicated to youth and women.
The CREACT4MED project is co-funded by the European Union under the EuropeAid Programme and by the Project Partners. It is led by the Euro-Mediterranean Economists Association – EMEA with 4 partners: the European Institute of the Mediterranean (IEMED), the Union of Mediterranean Confederations of Enterprises (BUSINESSMED), the Institute of Entrepreneurship Development (IED) and the Faculty of Economics and Political Science Business Incubator (FEPS BI).