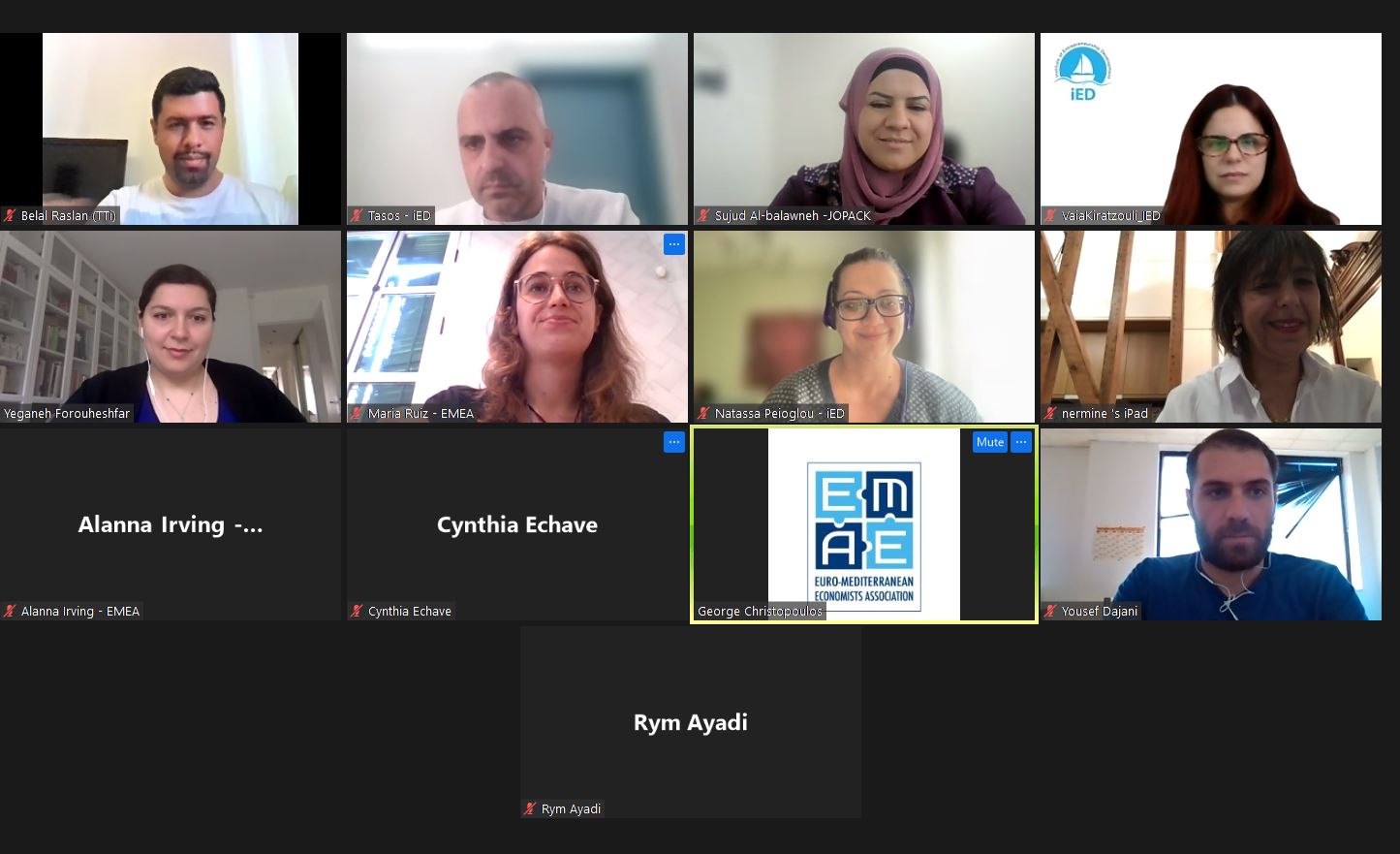 Posted on October 14, 2021
The CREACT4MED project held an online stakeholders meeting in Jordan on 11 October 2021, to engage with key actors in the Jordanian entrepreneurial ecosystem including incubators and Business Support Organisations (BSOs). These actors will contribute to the design of the CREACT4MED sub-granting and training schemes, which aim to develop and support entrepreneurs and start-ups within the cultural and creative industries (CCIs).
The meeting presented the online training platform, and discussed aspects such as the structure, curricula and language of the training programme, as well as the call for trainees. The meeting also addressed the CREACT4MED call for incubators, which invites applications for a sub-grant to deliver incubation and support services to CCI entrepreneurs.
The CREACT4MED project is co-funded by the European Union, under the EuropeAid Programme, and the project partners, and is led by the Euro-Mediterranean Economists Association (EMEA). Project partners include: the European Institute of the Mediterranean (IEMED), the Union of Mediterranean Confederations of Enterprises (BUSINESSMED), the Institute of Entrepreneurship Development (IED), the Faculty of Economics and Political Science Business Incubator (FEPS BI), the Med Confederation, Beyond Group, LUMSA University, the Association of Organisations of Mediterranean Businesswomen (AFAEMME), and the Positive Agenda Advisory.
The CREACT4MED Key Stakeholder Group meetings are organized under the "CREACT4MED CCI subgranting and training" led by EMEA and iED.