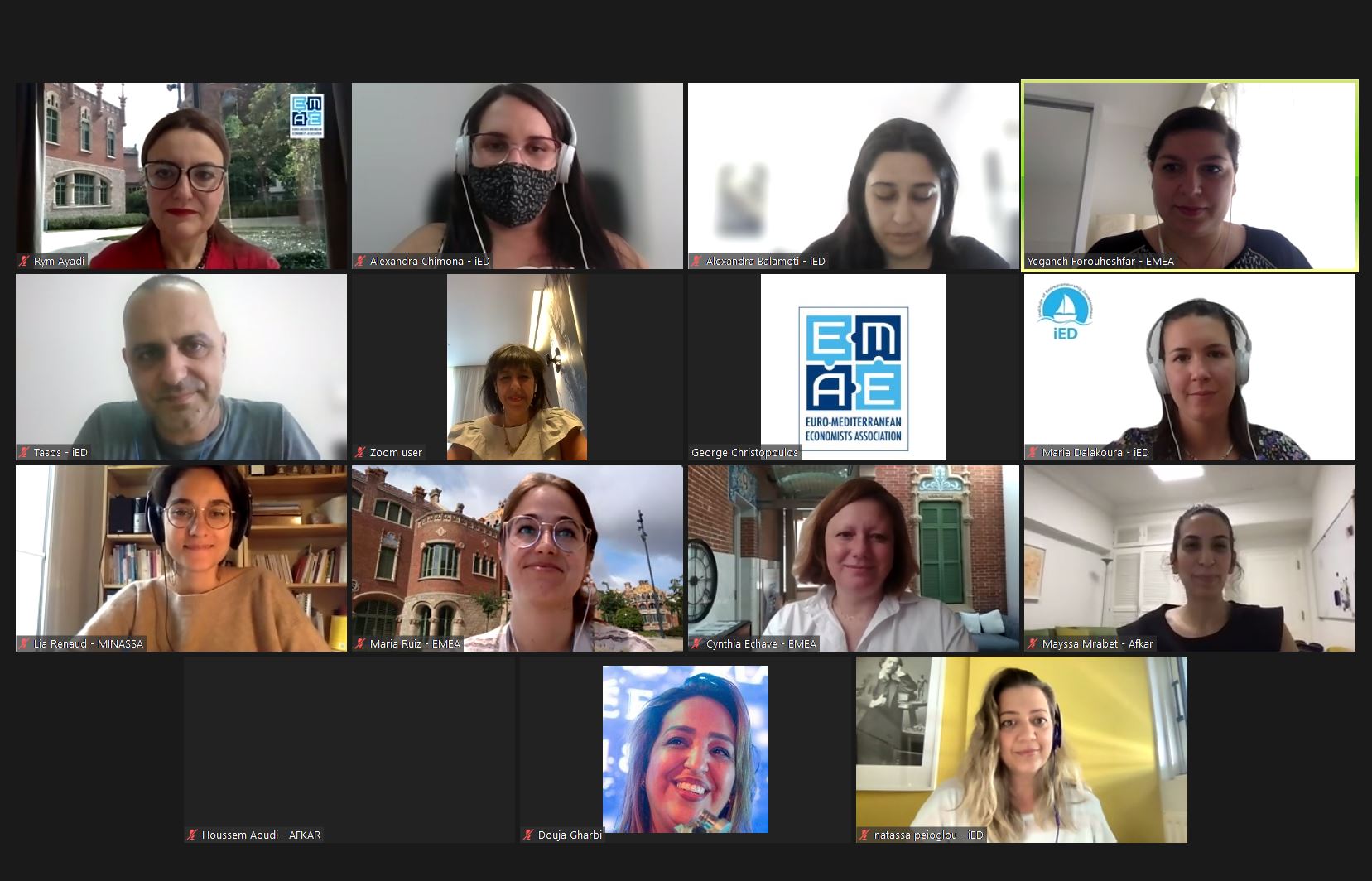 Posted on July 16, 2021
CREACT4MED organised three Incubators Groups (IG) meetings, in Egypt and Tunisia, following the CREACT4MED CCI Stakeholders' Engagement Workshops in the two countries. The Incubators Groups function as Focus Groups with the aim to participate in the co-design of the main pillars for CREACT4MED actions and of the national strategy to promote CCI in Southern Neighborhood countries.
The incubators in the groups are consulted to contribute to the success of the initiative and will encourage their entrepreneurs in the CCI to apply for the training and sub-granting offered by the action.
Two Group meetings were organized with the Egyptian incubators on 26 April and 12 July, and an Incubator Group meeting was organized for Tunisia on July 13th. During these meetings the structure of the CREACT4MED training program and specific aspects of it such as the language, the duration, training curricula, and the target CCI subsectors were discussed. Furthermore, the on-line training platform and its different features was presented.
In the second stage of these meetings, the incubators provided their feedback on the CREACT4MED "call for trainees" and "call for incubators". Finally, the timeline and the roadmap of the project was presented to the participants.
Closing the IG meetings, EMEA President, Prof. Rym Ayadi, highlighted: "CREACT4MED is the beginning of a journey towards a collaborative dynamic action to enhance creative entrepreneurship in the region. in this journey we are focusing on women and youth and creation of formal and decent jobs with a long lasting impact that we will be monitored."
The CREACT4MED project is co-funded by the European Union under the EuropeAid Programme and by the Project Partners. It is led by the Euro-Mediterranean Economists Association – EMEA with 4 partners: the European Institute of the Mediterranean (IEMED), the Union of Mediterranean Confederations of Enterprises (BUSINESSMED), the Institute of Entrepreneurship Development (IED) and the Faculty of Economics and Political Science Business Incubator (FEPS BI).