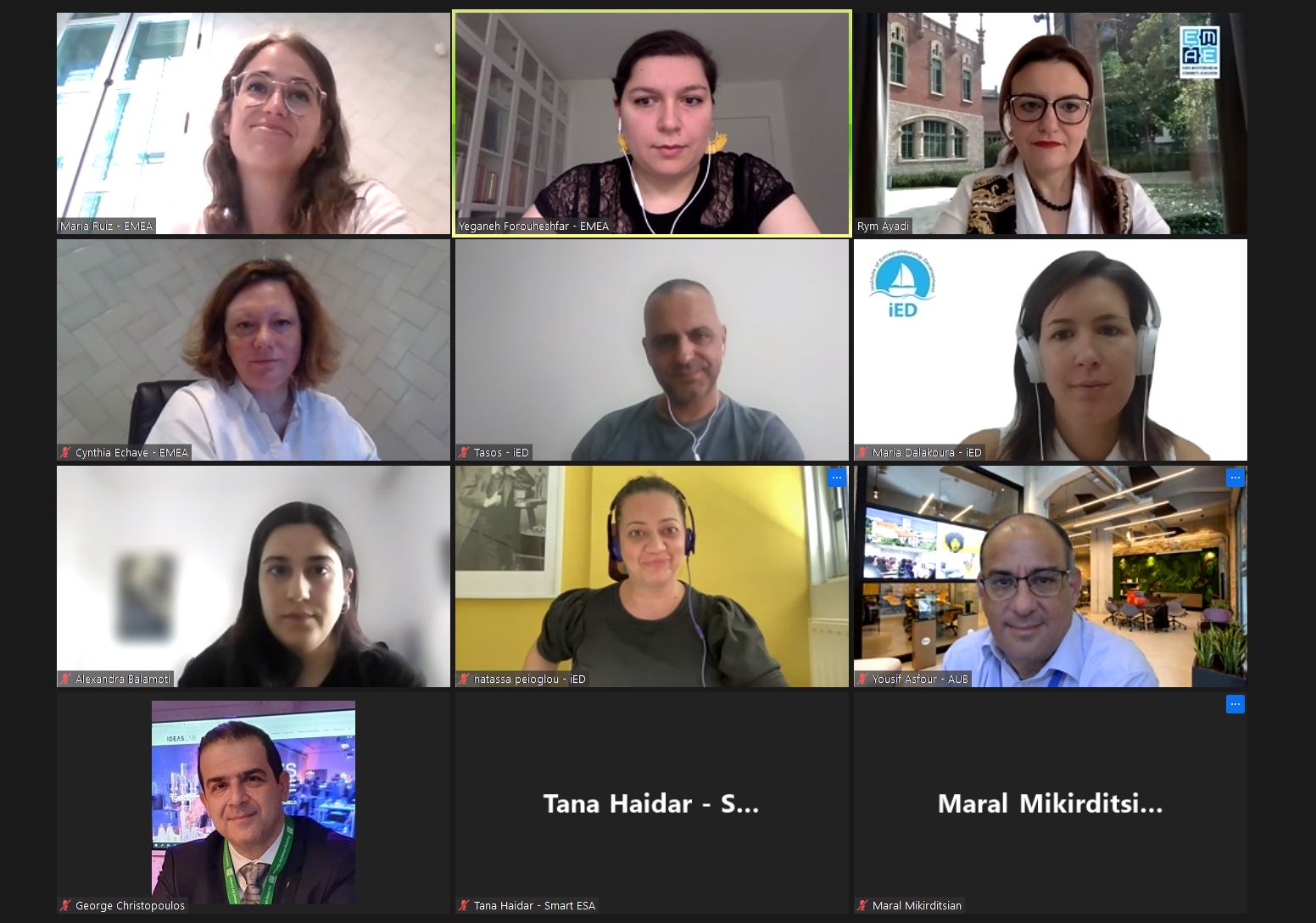 Posted on July 30, 2021
The CREACT4MED Key Stakeholder Group meeting in Lebanon took place on July 29th, 2021 with the participation of Lebanese Business Support Organizations (BSOs). The goal of the meeting was to engage with the Key Stakeholders in the Lebanese entrepreneurial ecosystem in order to co-design the CREACT4MED training and sub-granting schemes.
In this meeting, the structure of the CREACT4MED training program and specific aspects of it such as the language, training curricula, and the target CCI sub sectors were discussed. Furthermore, the on-line training platform and its different features were presented by IED. In addition, the CREACT4MED "call for incubators" and "call for trainees" were presented and discussed.
Closing the meeting, EMEA Founder and President, Prof. Rym Ayadi, presented the next steps and highlighted that CREACT4MED aims to create sustainable jobs in the CCI and that collaboration is key to make the initiative successful.
The CREACT4MED project is co-funded by the European Union under the EuropeAid Programme and by the Project Partners. It is led by the Euro-Mediterranean Economists Association – EMEA with 4 partners: the European Institute of the Mediterranean (IEMED), the Union of Mediterranean Confederations of Enterprises (BUSINESSMED), the Institute of Entrepreneurship Development (IED) and the Faculty of Economics and Political Science Business Incubator (FEPS BI).