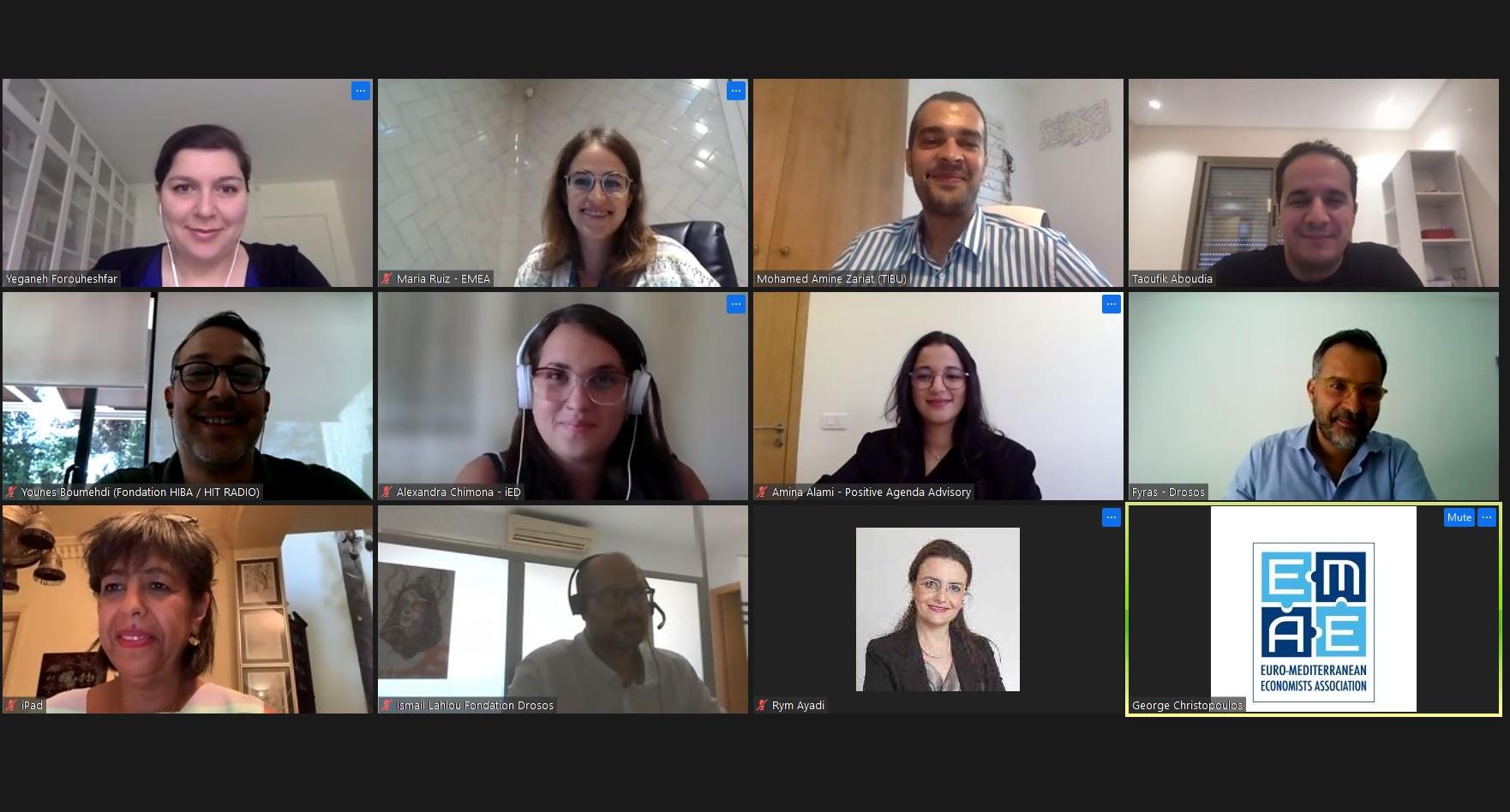 Posted on September 4, 2021
CREACT4MED Key Stakeholder Group meeting in Morocco took place on September 2nd, 2021 with the presentation of 4 Moroccan Business Support Organizations and NGOs, seeking to collaborate with the country's key CCI stakeholders to co-design CREACT4MED's training and sub-granting schemes.
During the meeting, BSOs were briefed on the call for incubators and the application process. The participants then discussed various aspects of the training program, including the language and the training curricula. Following that, the training platform and its different features, as well as the call for trainees, were presented by iED. The meeting was organized by EMEA under the CREACT4MED WP2 and WP3.
Opening the meeting, Professor Rym Ayadi, Founder and President of EMEA, emphasized the need for collaboration among all CCI stakeholders in order to ensure CREACT4MED's success as a pilot project and to ensure future funding for the Cultural and Creative Industries in the region.
The CREACT4MED project is co-funded by the European Union under the EuropeAid Programme and by the Project Partners. It is led by the Euro-Mediterranean Economists Association – EMEA with 4 partners: the European Institute of the Mediterranean (IEMED), the Union of Mediterranean Confederations of Enterprises (BUSINESSMED), the Institute of Entrepreneurship Development (IED) and the Faculty of Economics and Political Science Business Incubator (FEPS BI).