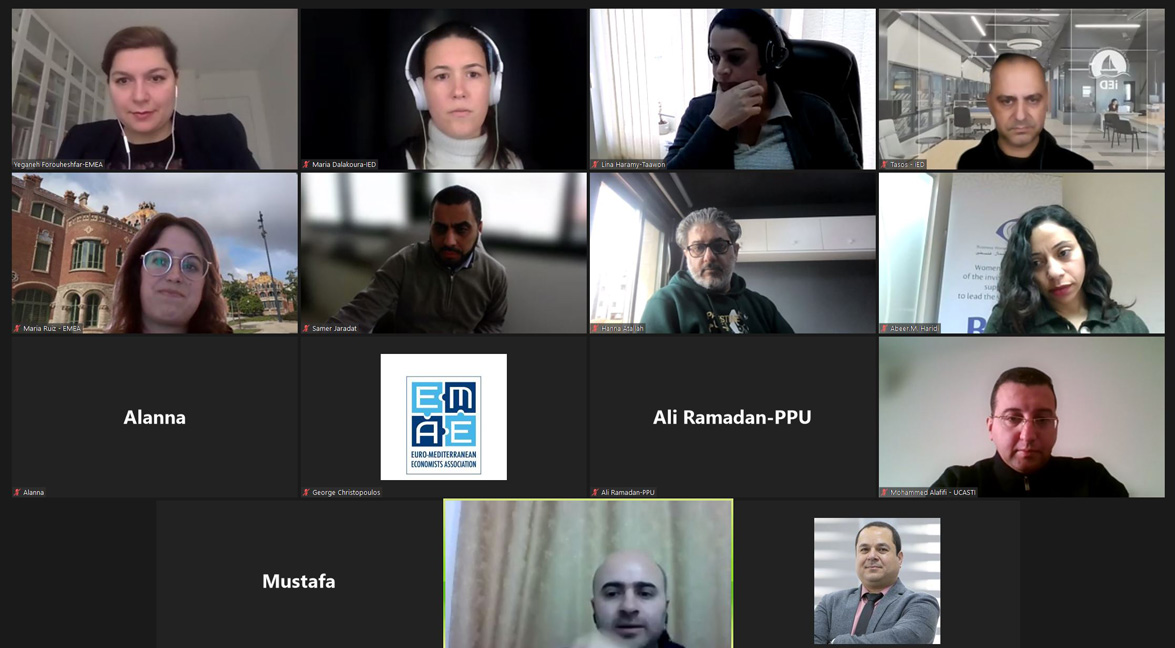 Posted on February 3, 2022
The CREACT4MED Key Stakeholder Group meeting in Palestine took place virtually on 02 February 2022, with the presentation of Palestinian Business Support Organizations (BSO) and incubators. During this meeting, key stakeholders from the Palestinian CCI entrepreneurial ecosystem were engaged in the co-design of the CREACT4MED sub-granting and training schemes.
In addition to the call for incubators in Palestine, the CREACT4MED training program, the CRECAT4MED online training platform (developed by iED), and the CREACT4MED call for trainees and trainers were presented. As a result, participants provided valuable feedback about the calls and the training curricula that will allow us to better tailor the training materials to fit the Palestinian case. In this meeting, collaboration among all stakeholders was highlighted as an essential factor for building an enabling ecosystem for creative entrepreneurs.
The CREACT4MED Key Stakeholder Group meetings are organized under the "CREACT4MED CCI subgrating and training" led by EMEA and iED.
The overall objective of CREACT4MED is to enhance the role of culture and creativity as a vector for employment and resilience in the SNCs through untapping the potential of the cultural and creative industry (CCI) to create economic value, enhance growth, create decent jobs and foster social inclusion. In doing so, a special emphasis is dedicated to youth and women.
The CREACT4MED project is co-funded by the European Union under the EuropeAid Programme and by the Project Partners, led by the Euro-Mediterranean Economists Association – EMEA. Project Partners are the European Institute of the Mediterranean (IEMED), the Union of Mediterranean Confederations of Enterprises (BUSINESSMED), the Institute of Entrepreneurship Development (IED), the Faculty of Economics and Political Science Business Incubator (FEPS BI), AFAEMME, Beyond Group, LUMSA, MED Confederation, Neapolis University Pafos, Positive Agenda & Womenpreneur.