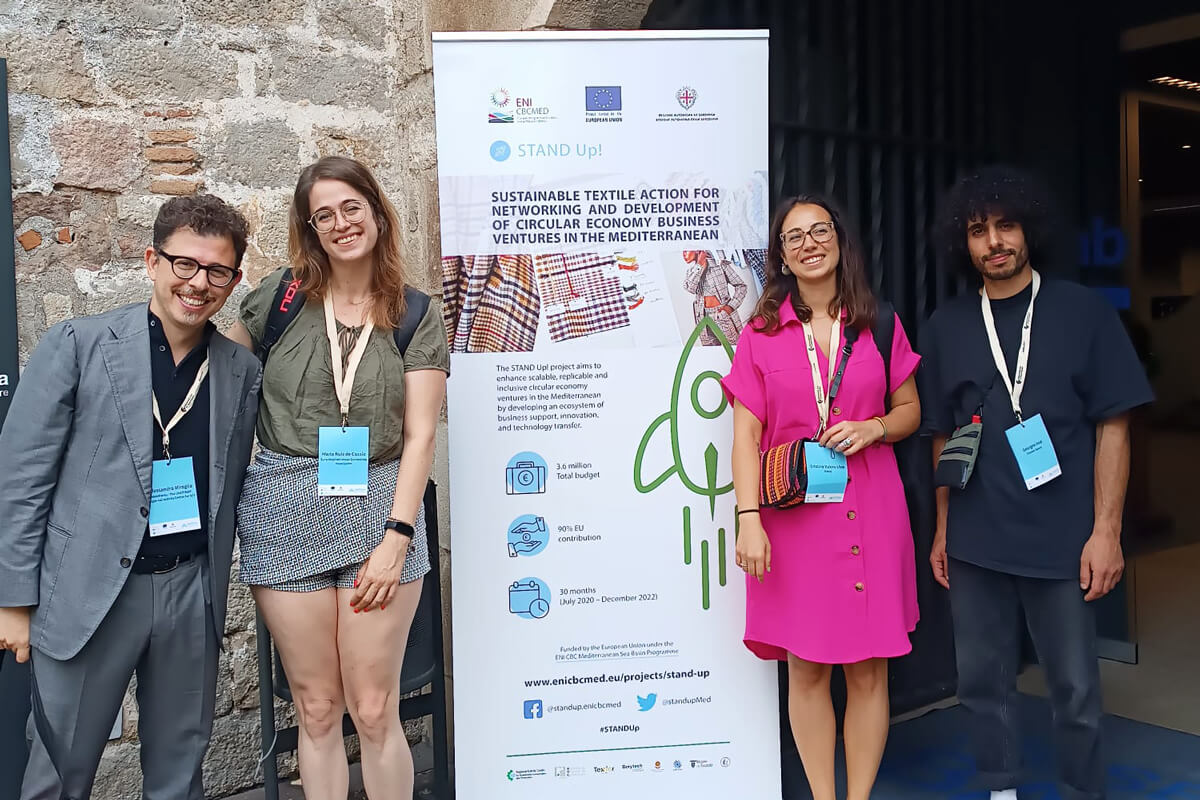 Posted on July 10, 2023
On the 5th July 2023, CREACT4MED Project Manager, María Ruiz de Cossío, participated in the first capitalisation event of the ENICBC MED STAND Up! Programme, led by MedWaves. María presented the CREACT4MED project and relayed firsthand insights from CREACT4MED entrepreneurs working in the fashion sector at the roundtable discussion –Barriers and opportunities for textile and fashion eco-innovators.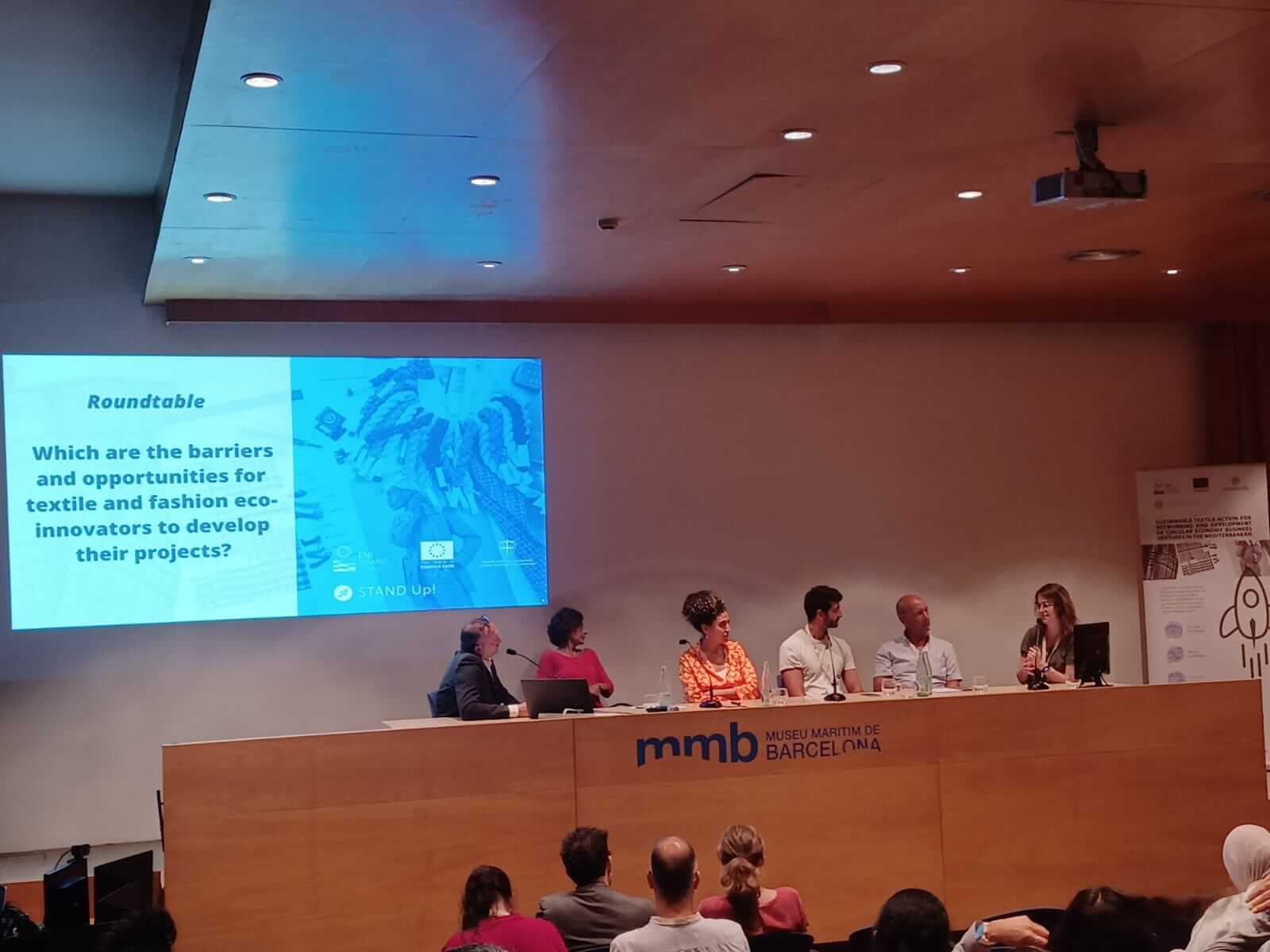 Several CREACT4MED subgrantees are actively involved in this sector and aim to contribute to circular economy and sustainable fashion initiatives. The event was an excellent opportunity to develop cross-border synergies and promote the aims of eco-innovators involved in CREACT4MED.
STAND Up! addresses the pressing need for a transition to an environmentally and socially responsible circular model in the textile sector, a traditional key industry in the Mediterranean with an undoubtful cross-border nature. The solution to accelerate this transition is innovative entrepreneurship, which, in addition to its positive environmental benefits, will generate employment in the region.
We would like to thank STAND Up! For inviting CREACT4MED to this important event and we hope to continue our collaboration on boosting sustainable fashion in the Southern Mediterranean.