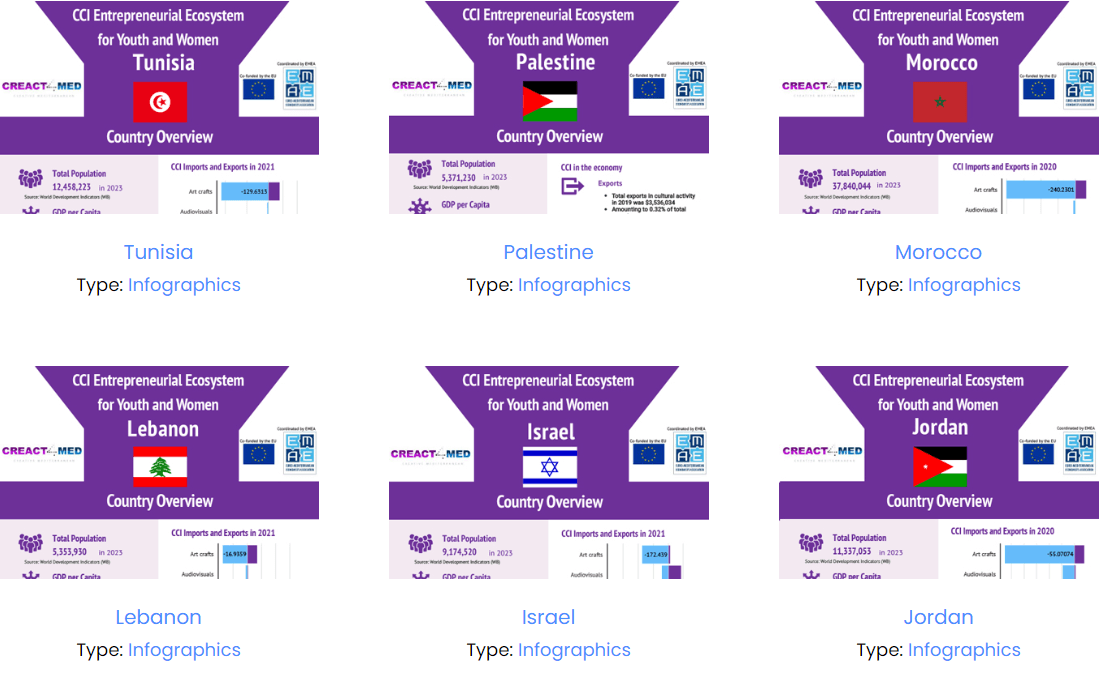 Posted on May 10, 2023
In order to contribute to the growth of cultural and creative entrepreneurship in the Mediterranean, and thereby to the realisation of sustainable economic development in the region, CREACT4MED has carried out extensive mapping of the cultural and creative industries in the project's target countries.
So far in this mapping, the project has released 6 country reports and the CCI Data Observatory. To complement this research, we are happy to release 8 infographics detailing country-specific data on economic and social aspects such as CCI's contribution to imports and exports, the level of entrepreneurial activity, women and youth empowerment, and societal perspectives of entrepreneurs and their activity.
The infographics are interactive. Hover over the graphs to see the data in more detail and click on the icons to receive more information about the data source. Finally, scroll to the end to view the policy recommendations demonstrating how CCI can be a driver for economic growth and prosperity among youth and women in the country.
At this link you can find the infographics for Algeria, Egypt, Jordan, Israel, Lebanon, Morocco, Palestine, and Tunisia.