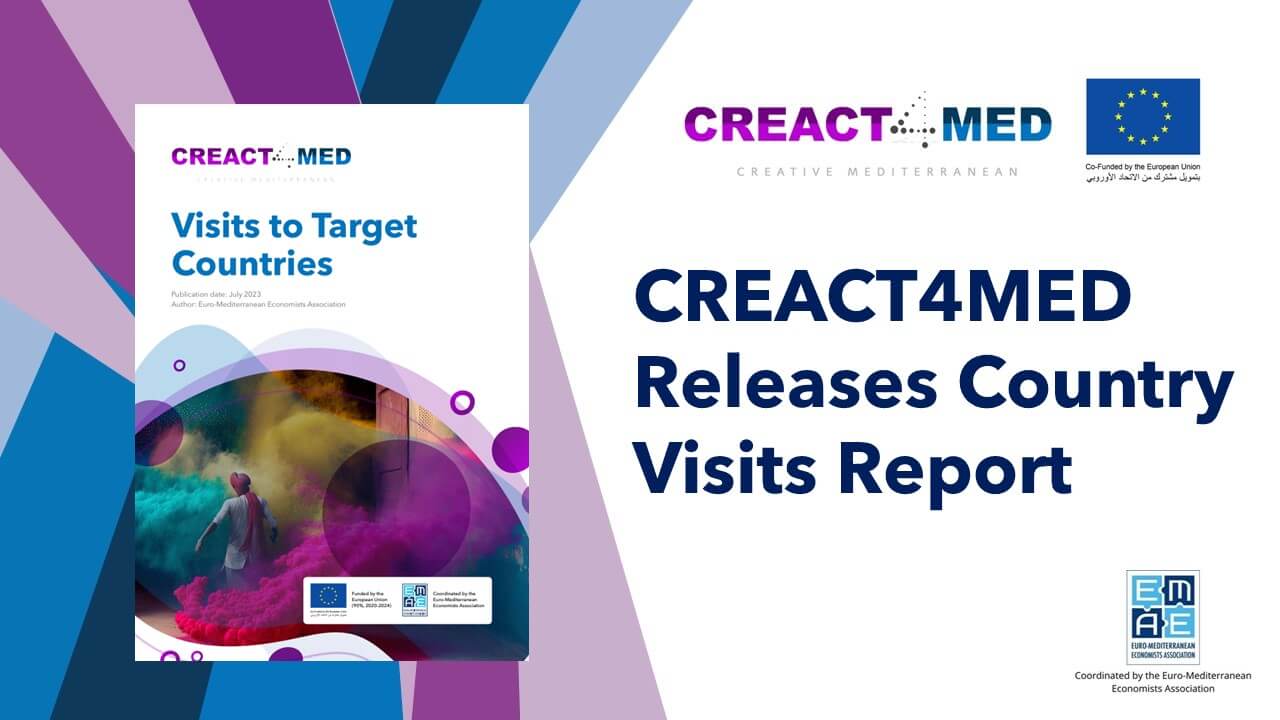 Posted on August 1, 2023
From December 2022 to May 2023, the CREACT4MED team travelled to each target country to kick-off the selected entrepreneurs' projects. Each visit consisted of a 2 day event where CREACT4MED Project Manager, María Ruiz de Cossío, presented the project roadmap and the technical and financial aspects of the subgrant. After the core presentation and question and answer session, the group participated in a brainstorming activity where they presented their projects to the group and were provided with initial feedback from the CREACT4MED team and cultural and creative business experts. On the second day of each event, the team focused on the specificities and particularities of each entrepreneurial project, holding 1-1 meetings to go over each project workplan. The events included a visit to a cultural centre or creative hub and ended with a networking session.
In this report, you will find a summary of each event including details of the entrepreneurs and their projects, the cultural sites visited, and the connections made.
The participating CREACT4MED project partners were the Euro-Mediterranean Economists Association, (EMEA), the European Institute of the Mediterranean (IEMED), RedStart Tunisie, and the selected Business Support Organisation in each country acting as a local partner.