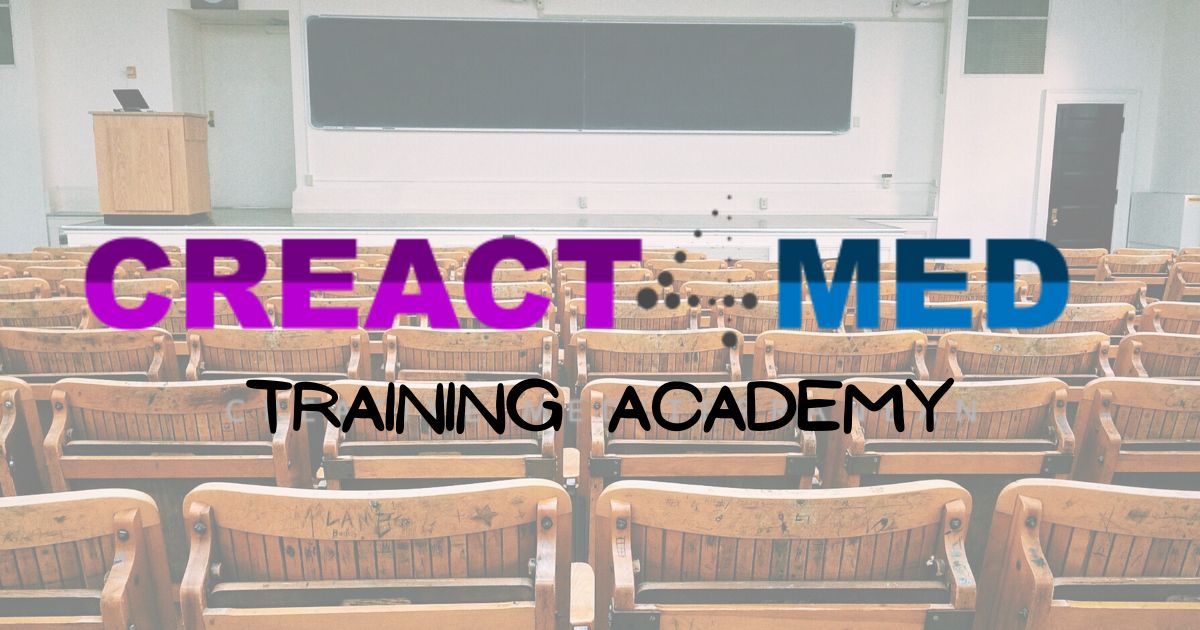 Posted on June 27, 2022
The CREACT4MED project seeks to boost businesses and entrepreneurship within the cultural and creative industries (CCI) in the Mediterranean – this means equipping young, aspiring entrepreneurs with the knowledge, skills and resources they need to make their business idea a success.
The CREACT4MED Training Academy, which was launched last month, aims to do exactly that, delivering content specifically tailored to cultural and creative entrepreneurship in Egypt, Jordan, Lebanon, Morocco, Palestine and Tunisia. The Academy takes a blended learning approach with both asynchronous online material and synchronous sessions with expert trainers from each country, covering topics from business basics and development stages to legal frameworks and Intellectual Property Rights, to business models, financial management and marketing.
Alongside this training content, there are additional webinars with guest speakers to spotlight CCI success stories from across Europe and the Mediterranean.
Some of our webinar guest speakers include:
Barna Petrányi, founder and leader of Pro Progressione, a cultural production agency that focuses on intercultural projects involving a wide range of disciplines including contemporary dance, theatre and visual art, fostering exchange between different cultures and artistic disciplines, and supporting the professional development of young artists.
Dr Petyo Budakov, a professor in digital marketing, digital communication design, 3D digital media, sustainability and brand identity development, as well as founder of Budakov Films Ltd, a digital studio passionate about creativity and the design of learning experiences.
Nadeem Emeel Issaid, an entrepreneur with four successful small businesses in design, print, technology and content that harness innovative methods and business models, such as crowdfunding and online advertising to turn market changes into profitable businesses.
Mohamad Nassar, film director and cultural activist with experience in theatre and cultural events.
Dragana Lucija Ratković Aydemir, founder of a company that connects culture and tourism, working mainly in the areas of heritage interpretation and management, museology, and the development of sustainable cultural tourism.
More than 130 participants attended the Academy inauguration in May. The trainees are now into their 4th week of a total 6, after which they will be invited to put their learning into practice by applying for a CREACT4MED sub-grant to kick-start their business idea.
—
CREACT4MED is a project co-funded by the EU and led by the Euro-Mediterranean Economists Association (EMEA), which aims to strengthen businesses within the cultural and creative industries (CCI) in the Southern Mediterranean. It seeks to support entrepreneurs and start-ups, create jobs, and foster sustainable economic growth, with a particular focus on young people and women.