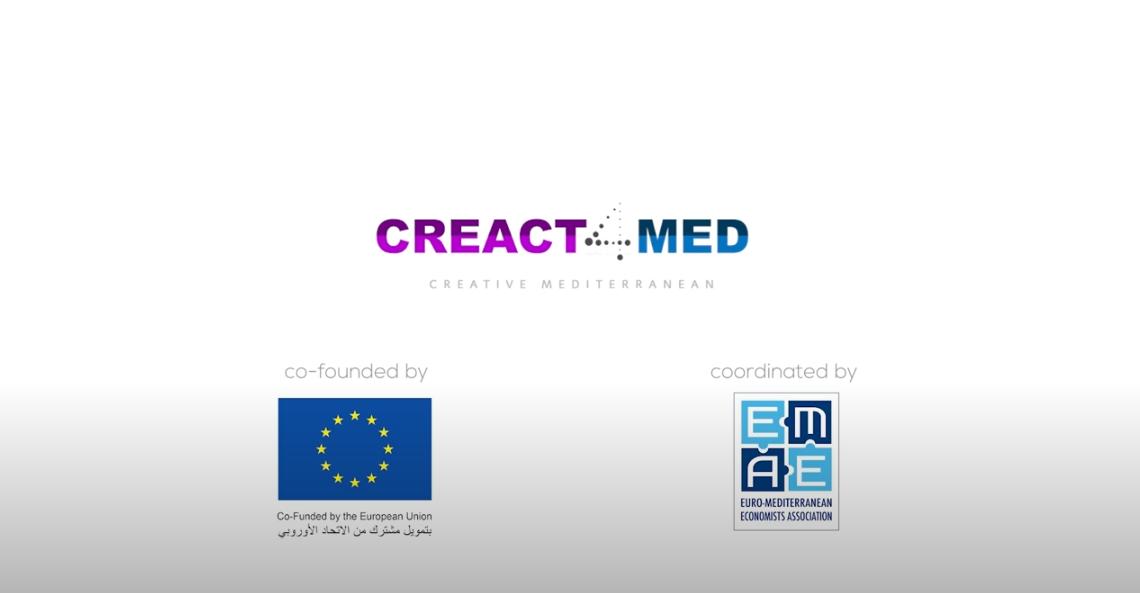 Posted on November 24, 2021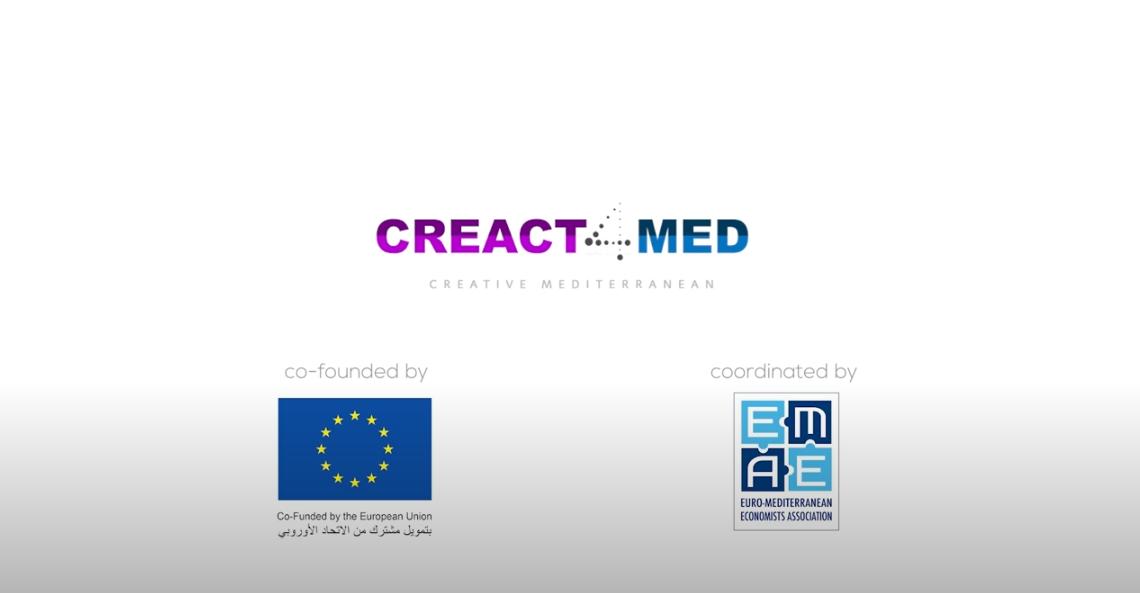 CREACT4MED Presentation Video
Upload Date

November 24, 2021
Cultural and creative industries (CCI) are a source of untapped potential for economic growth, social cohesion, and resilient pandemic recovery. In this introductory video, launched on the occasion of the first CREACT4MED Annual Conference, find out how the project is working to unleash this potential in the Southern Mediterranean.
CCI cover a wide range of activities from architecture, film making, music and artistic activities, to cultural tourism and handicraft, and even gaming and software design. They represent a growing and promising sector and a major driver of the economies of both developed and developing nations; an increasingly strategic asset not only for innovative job creation, but also for societal identity, creativity and cohesion.
CREACT4MED presentation video - French subtitles
Please click for the CREACT4MED presentation video with Arabic subtitles
  CREACT4MED is a project funded by the European Union (EU) through the EuropeAid Programme, that aims to strengthen businesses and entrepreneurship in the cultural and creative industries (CCIs) in the Southern Neighbourhood of the EU, with a particular focus on young people and women. Its specific objectives are to boost CCI businesses and entrepreneurship in the Southern Mediterranean, increasing the capacity of CCI to attract investment, create jobs and foster inclusive economic growth; to empower current and potential entrepreneurs, in particular young people and women, to start or grow CCI businesses through tailored training and financing opportunities; and to establish a regional CCI hub to bring together actors from North Africa, the Middle East and Europe, strengthening networking, exchanges and cooperation in the sector across the Mediterranean.
The project's Partners and Associates include:
European Institute of the Mediterranean (IEMed)
Institute of Entrepreneurship Development (iED)
Union of Mediterranean Confederations of Enterprises (BUSINESSMED)
FEPS Business Incubator
Med Confederation
Beyond Group
Lumsa University
Association of Organisations of Mediterranean Businesswomen (AFAEMME)
Positive Agenda Advisoryy
Download