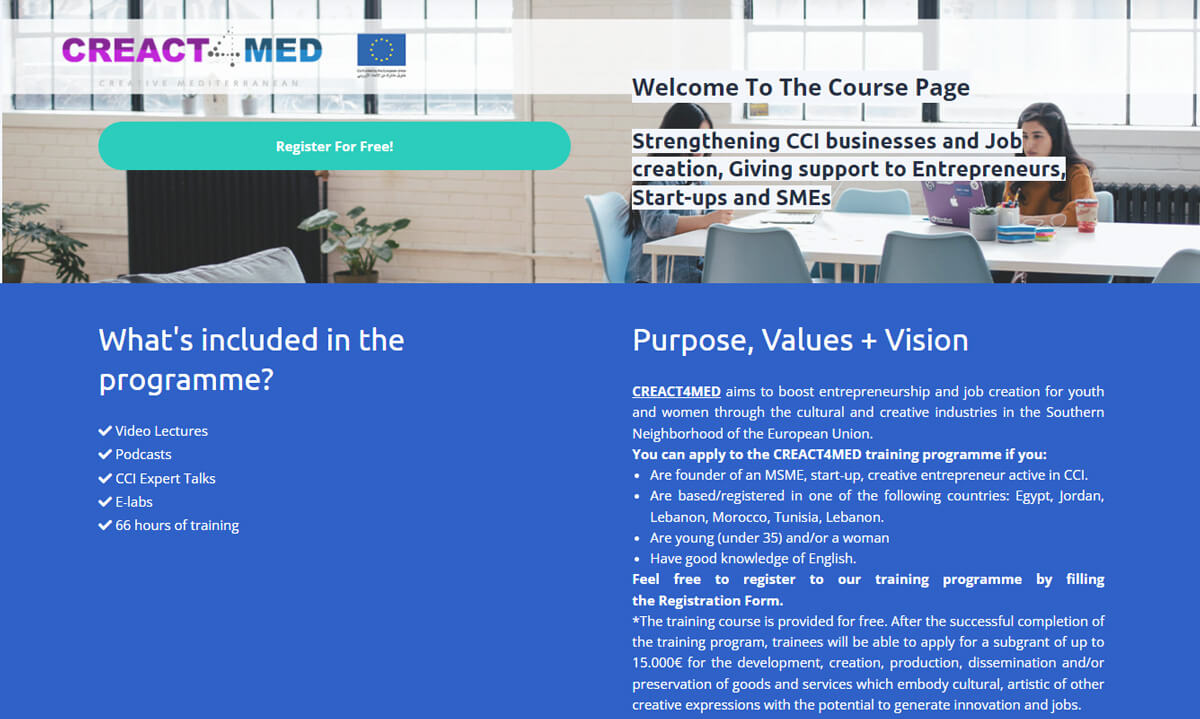 Posted on January 11, 2023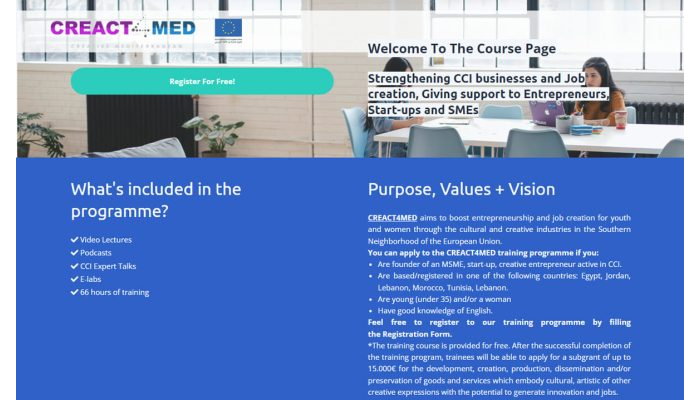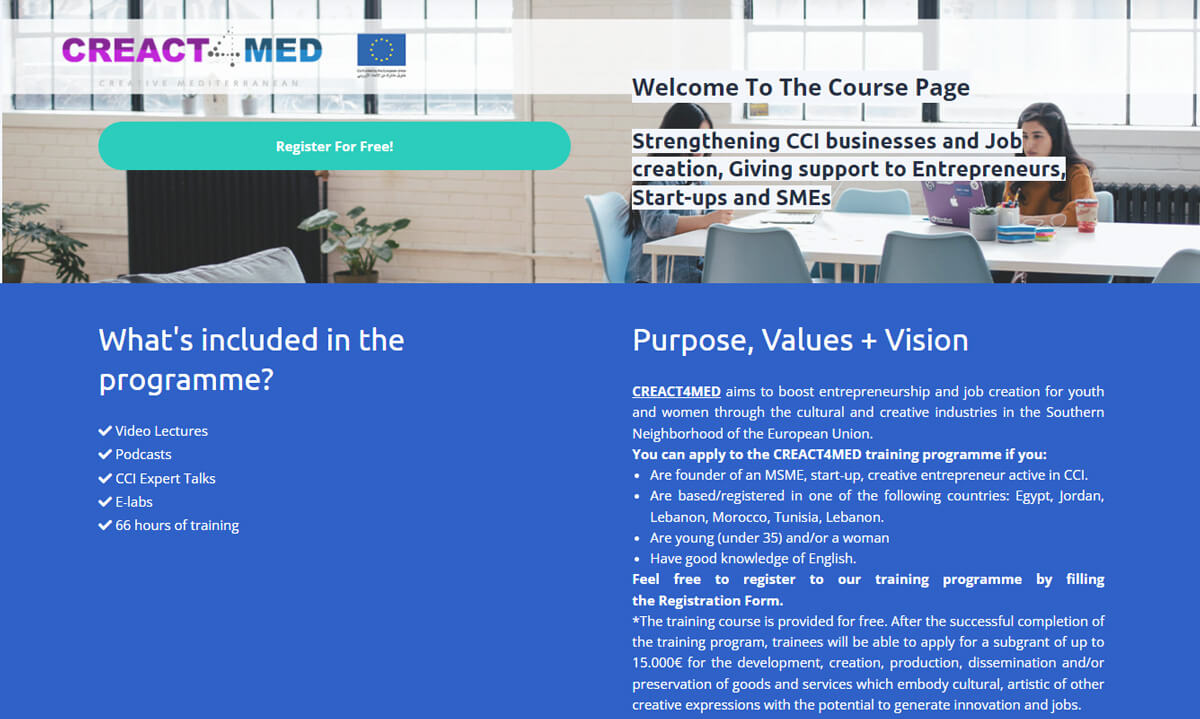 As part of its activities, CREACT4MED delivered a training programme, in partnership with the Institute of Entrepreneurship Development (iED), to at least 240 entrepreneurs in its target countries.
The training covers business, legal, financial and marketing aspects of starting and running a successful CCI business, and the assessments for each module guided participants in creating a comprehensive business plan for their project.
The training programme offers an online course comprising both synchronous and asynchronous teaching, with a duration of around 6 weeks.
Click here to find out more about the training academy and register.