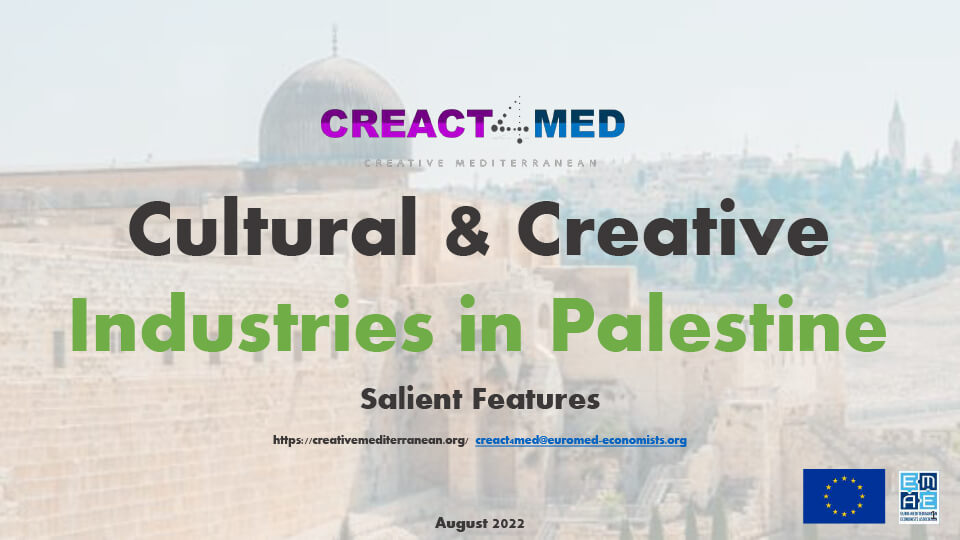 Posted on September 4, 2022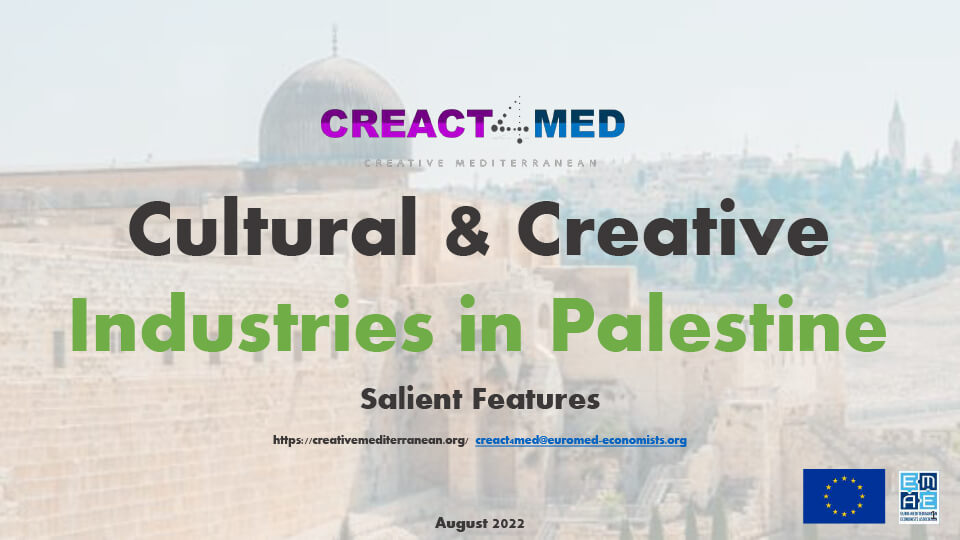 Cultural & Creative Industries In Palestine: Salient Features
Upload Date

September 4, 2022
This CREACT4MED report highlights the salient features of Cultural and Creative Industries (CCI) in Palestine. Starting with a brief overview of the country's economic and political contexts, the report continues with the key features of existing CCI such as contribution to growth, job creation and exports as well as identification of the most important CCI sub-sectors.
A list of relevant key CCI actors is presented, including governmental entities, private sector organisations, NGOs and associations, and academic institutions. The report continues with a description of national and international initiatives to promote CCI in Palestine. In addition to describing challenges and opportunities within the CCI, it also makes a number of policy recommendations for strengthening the ecosystem.
This report is part of the mapping activities under the CREACT4MED project, co-funded by the European Union and Project Partners. The exercise involves mapping the current landscape of CCI in the project's target countries, including desk research, consultation workshops with key CCI stakeholders in each country, and input from the CREACT4MED Technical Expert Group (TEG), which is a multi-disciplinary group of renowned regional and local experts including project partners, external participants, and observers. A CCI Stakeholder Workshop in Palestine was held on 17 January 2022.
CREACT4MED is led by the Euro-Mediterranean Economists Association (EMEA). Partners and Associates include the European Institute of the Mediterranean (IEMed), the Union of Mediterranean Confederations of Enterprises (BUSINESSMED), the Institute of Entrepreneurship Development (iED), Redstart Tunisia, Beyond Group, LUMSA University, the Federation of Mediterranean Businesswomen Associations (AFAEMME), Positive Agenda Advisory and MED Confederation"
Download