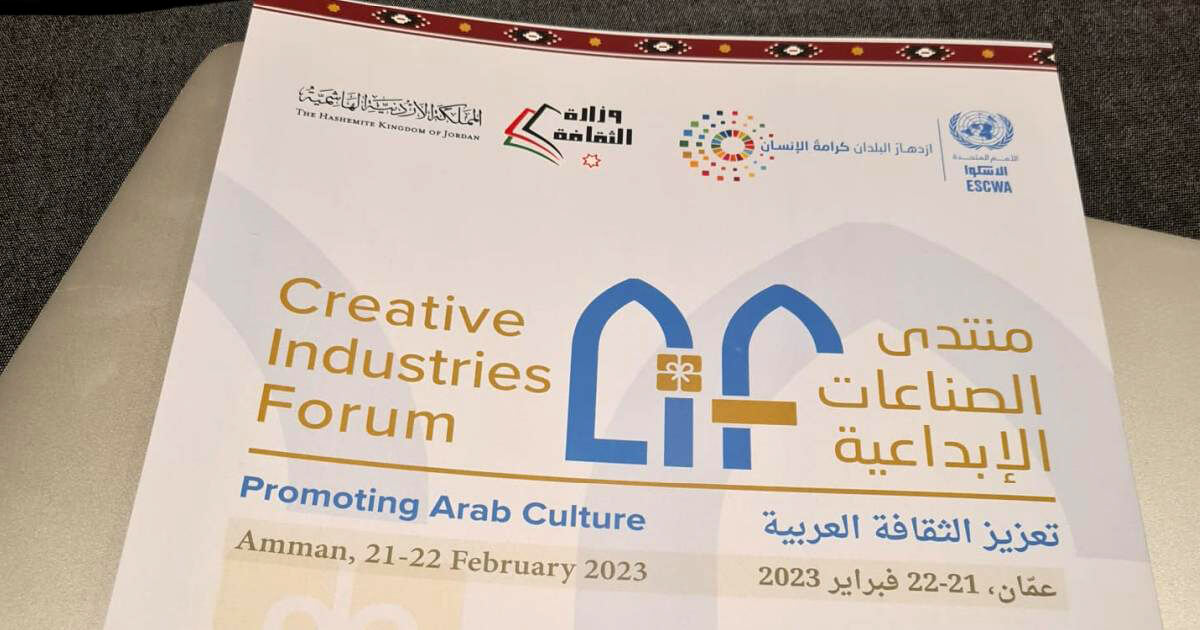 Posted on February 23, 2023
The President of the Euro-Mediterranean Economists Association – EMEA, Prof. Rym Ayadi, Professor at The Bayes Business School and Director of the CREACT4MED project, participated at the Creative Industries Forum CIF-2023, which was organised by UN – ESCWA (Economic and Social Commission for Western Asia). The Forum was held on 21-22 February 2023, at the W Hotel in Amman, Jordan.
The Arab region is well known for its rich cultural heritage, which is strongly reflected across various fields, from crafts, fashion and visual art to digital media, particularly among young people. The Creative Industries Forum (CIF) aims to build an enabling environment to strengthen small and medium-size enterprises (SMEs) in the cultural and creative industries by creating a digital platform for opportunities, networking and capacity-building. The theme for the CIF 2023 was "Unleashing Arab Creativity"; the starting point for building a digital platform for the cultural and creative industries in the Arab region.
Prof Ayadi participated at the "Inspirational panel: Creative Arab businesses' success stories" which aimed to showcase inspirational creative businesses from the Arab region that have crossed borders and scaled up regionally and internationally.
Prof Ayadi talked about strategies and mechanisms to improve access to finance for creative entrepreneurs in the Arab region.  She emphasised the availability of several sources of funding and financing, but access and use are still an issue. Capacity building and disclosure of financial data about the companies and entrepreneurs are essential to reduce the gap.
The panel included Dr. Marisa Handerson, Chief of the trade and creative economy Programme in UNCTAD, Abdelbasset Boulelouah – International Trade Centre E-commerce and Marketing Advisor and Dr. Sami Hourani – Founder/CEO SouqFann online marketplace for unique gifts. It was moderated by Nadeen Suliman, Project Coordinator Officer at UN – ESCWA.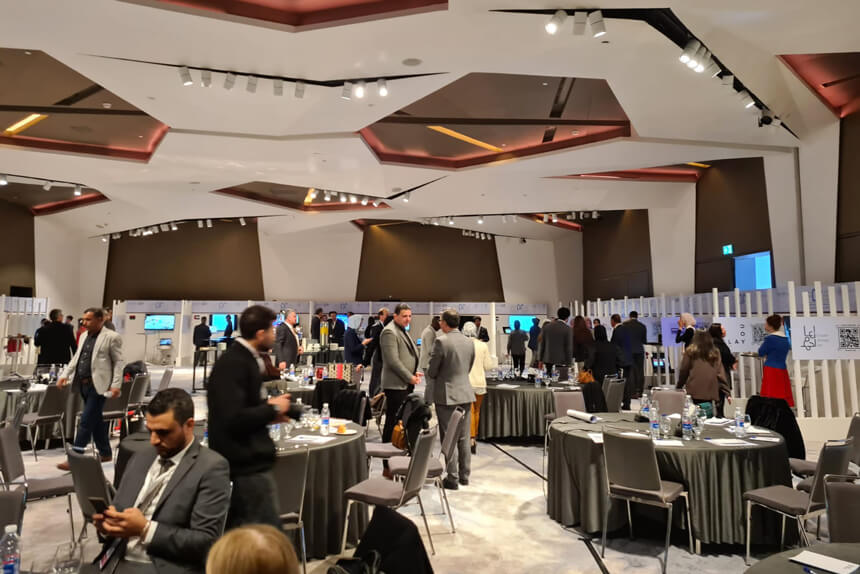 ESCWA is one of five regional commissions under the jurisdiction of the United Nations Economic and Social Council. The role of the Commission is to promote economic and social development of Western Asia through regional and subregional cooperation and integration.
EMEA coordinates CREACT4MED (CReative Entrepreneurs ACTing FOR the future MEDiterranean), an EU Project funded by the EuropeAid Programme which is focused on strengthening CCI businesses and job creation, giving support to entrepreneurs, start-ups and SMEs in particular, and targeting young people and women in the Southern Neighbourhood of the European Union.