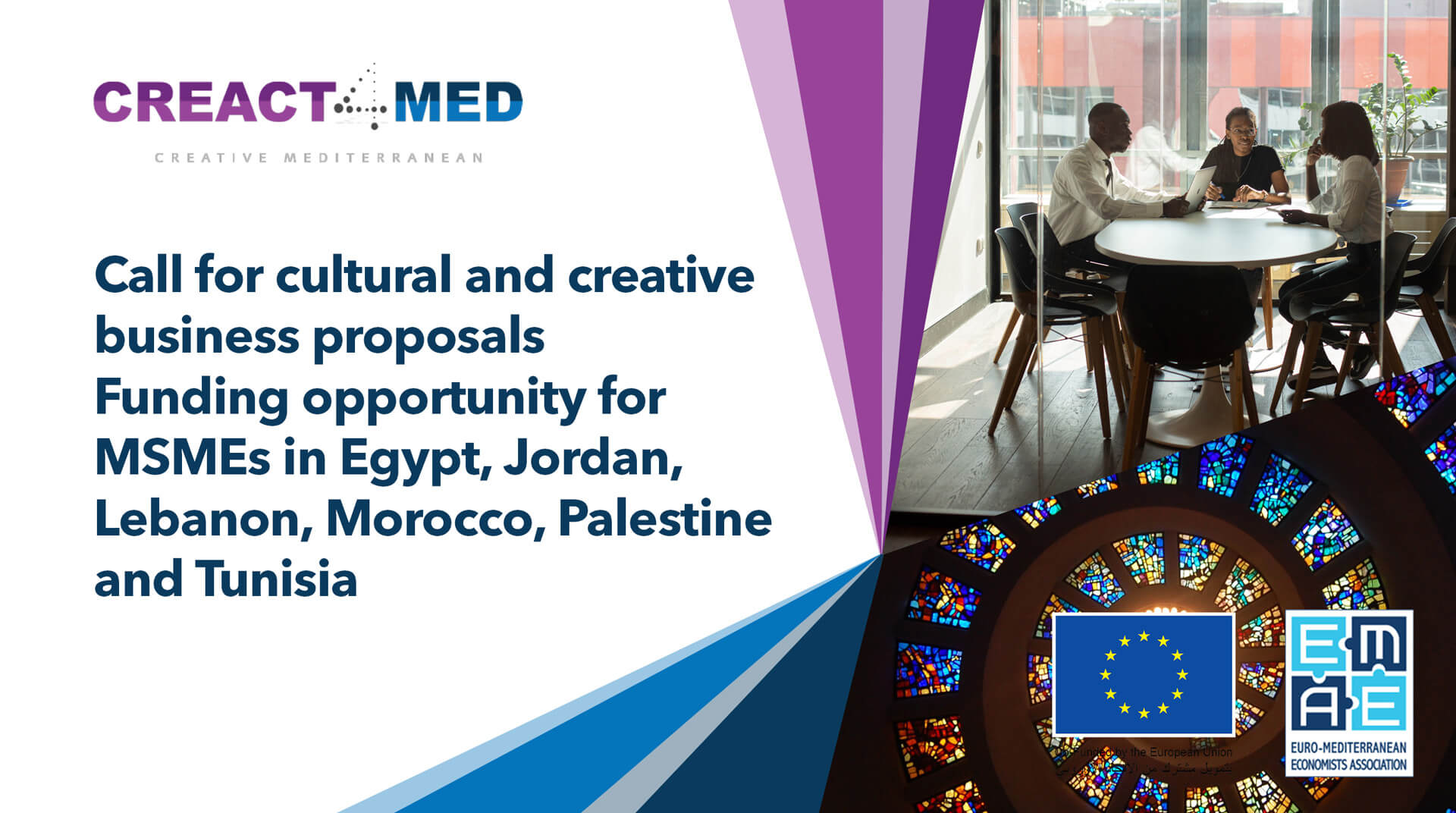 CREACT4MED Info Day: call for cultural and creative business proposals
CREACT4MED offers direct financial support to start-ups and SMEs active in the cultural and creative industries in Egypt, Jordan, Lebanon, Morocco, Palestine and Tunisia. A call has recently been launched inviting applications to recieve up to €15,000 in funding to implement projects of innivation/digitalization, social inclusion & job creation, and internationalization.
A technical info day will be held online on 02/08/2022 at 3:30 PM CEST to introduce the call and give details about the application process. To attend the event, participants must register using this link. The info day will be held in English, but the material will be available in French as well.
All the relevant documents for the call can be downloaded here https://creativemediterranean.org/call-for-cultural-and-creative-business-proposals/.  Applicants are encouraged to read carefully the Guidelines for application.
Proposals must be emailed to creact4med@euromed-economists.org by 24/08/2022 at 6 PM CEST.