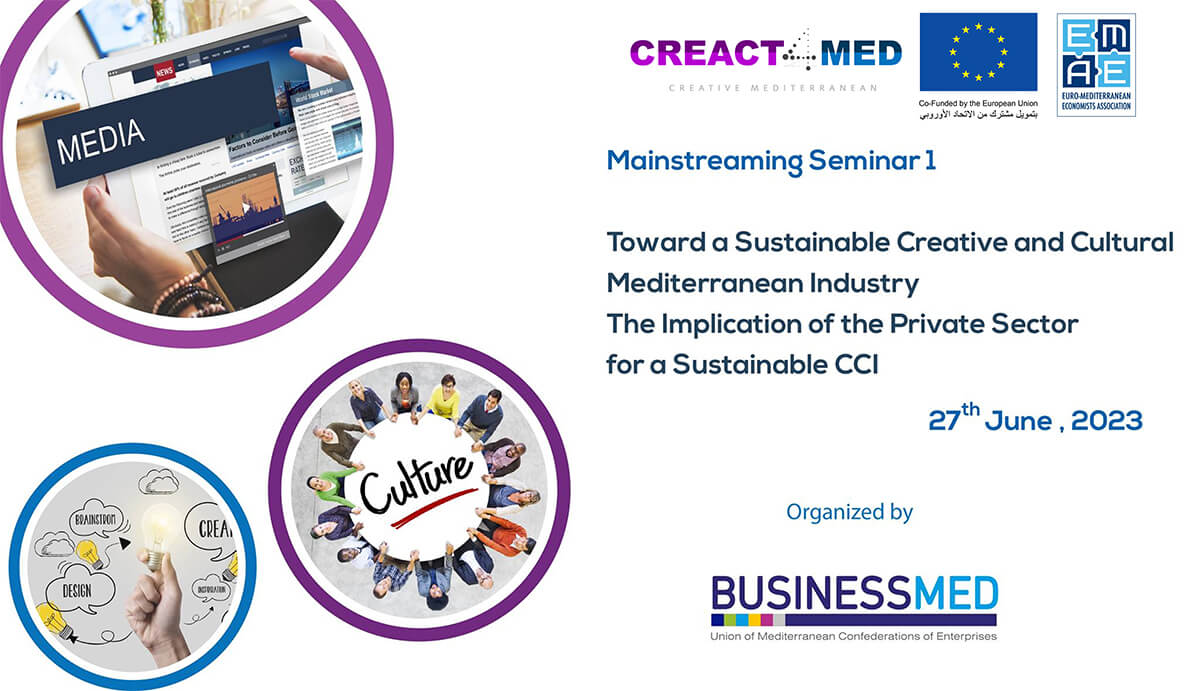 CREACT4MED Mainstreaming Event
On Tuesday, June 27, 2023 at 3:30 PM CET, the CREACT4MED project will host the first major mainstreaming event dedicated to sustainable initiatives in the Cultural and Creative Industries (CCI). This event marks the beginning of a series of three regional events that will address significant topics related to CCI, including sustainability, financial resilience, internationalization, and intellectual property rights. During these events, expert recommendations, best practices, and insights from entrepreneurs, as well as various stakeholders from the private and public sectors, will be considered. The goal is to develop a comprehensive and actionable regional action plan, which will be presented at the conclusion of the project.
The participants of the event are the CREACT4MED beneficiaries, CCI entrepreneurs from Morocco, Tunisia, Egypt, Palestine, Jordan, and Lebanon, and regional CCI experts. The participation of these diverse stakeholders creates an inclusive and collaborative environment where knowledge-sharing, networking, and the exchange of experiences can take place. This fosters the development and growth of the Cultural and Creative Industries, ultimately contributing to the overall socio-economic progress of the region.
The event is organised by CREACT4MED project partner, BUSINESSMED.