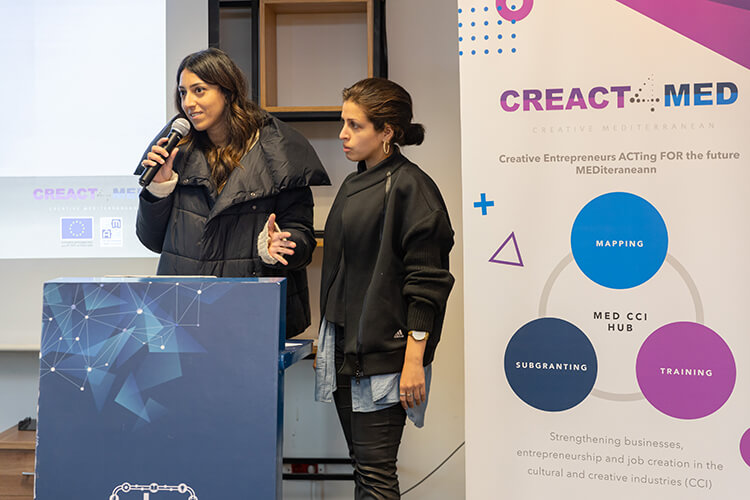 Posted on October 10, 2023
The Creative Mediterranean team were in Egypt on the 8th and 9th February 2023 for the kickoff of the selected business proposals with NilePreneurs Initiative. The entrepreneurs are: Almah – a project by the Egyptian Clothing Bank, Duma Toys, Reform Studio, and Teatro Al Saeed. Read more about them at the CREACT entrepreneur page.
Project Coordinator, Maria Ruiz, explained the adminstrative and financial aspects of the subgrant whilst Dr. Heba Labib, Director of NilePreneurs, gave a motivational speech to the entrepreneurs to kickstart their CREACT4MED journey.