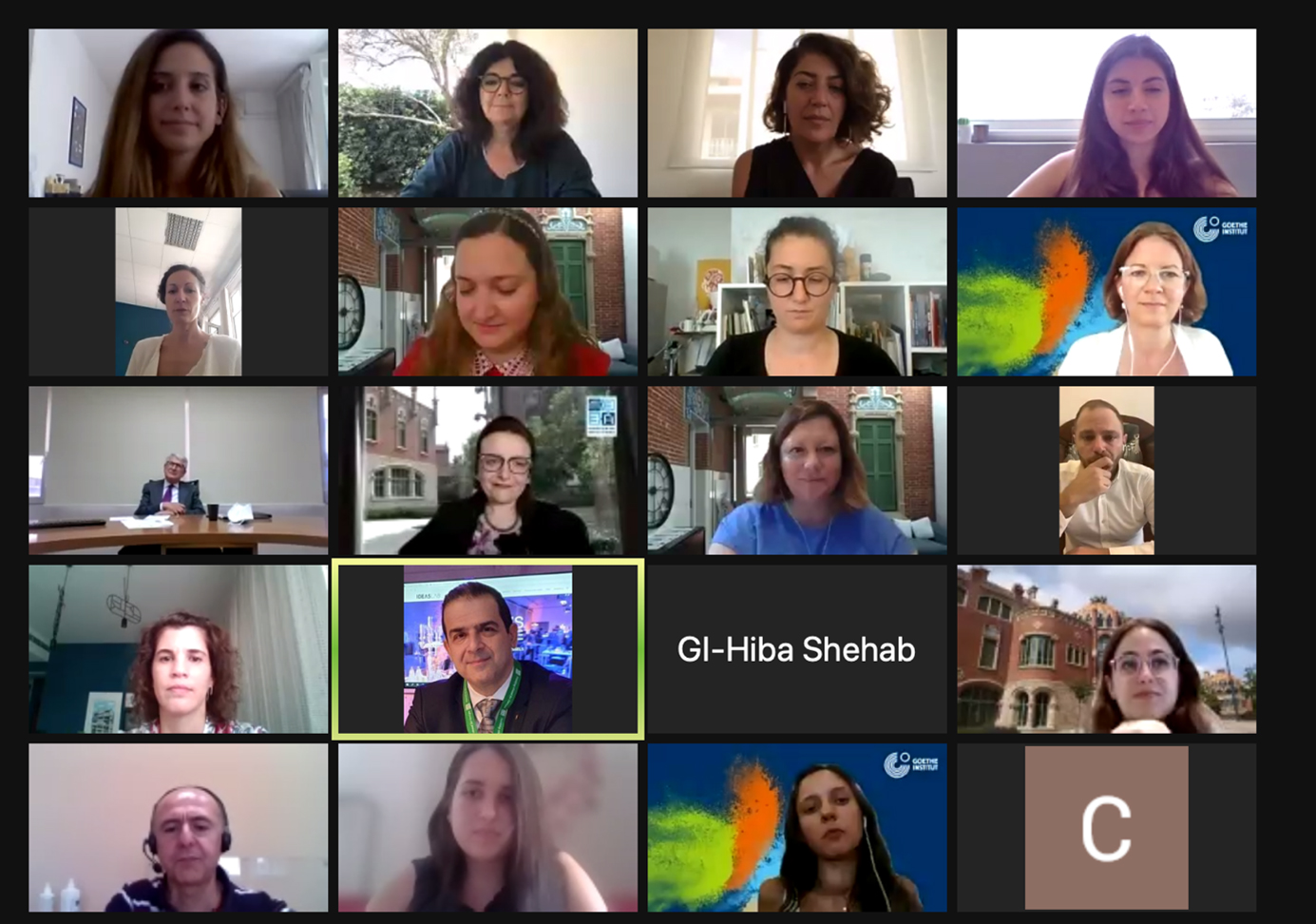 Posted on June 11, 2021
The CREACT4MED CCI Stakeholder Engagement Workshop in Lebanon took place on June 10th, 2021 via ZOOM platform, bringing together 26 participants, from the Cultural and Creative Industries (CCI) ecosystem in Lebanon from the public and private sector, financing bodies, incubators as well as international initiatives supporting CCI in Lebanon.
The workshop started with welcome address by Prof. Rym Ayadi, Founder and President of EMEA, who underlined that CCI in Lebanon has been hardly hit by compounded political, socio-economic, health and financial crises, which consequences are expected to last. The EU has a role to play to continue its support the CCI to continue its operations and development.
The first session tackled the development of Cultural and Creative Industries in Lebanon with the intervention of public and private stakeholders, financing bodies and CCI specialists. The second session was dedicated to the incubators and BSOs presenting their activities and programs to enhance entrepreneurship and in particular programs targeting youth and in CCI. The third session was devoted to international initiatives, it started with a presentation of key findings of CREACT4MED mapping on CCI in Lebanon and continued with the introduction of key international programs focusing on development of CCI in Lebanon.
The CREACT4MED CCI Stakeholders Workshop Series aims to bring together and engage with the key actors in the CCI ecosystem to discuss obstacles and opportunities encountered by cultural and creative players and to develop partnerships.
The overall objective of CREACT4MED is to enhance the role of culture and creativity as a vector for employment and resilience in the SNCs through untapping the potential of the cultural and creative industry (CCI) to create economic value, enhance growth, create decent jobs and foster social inclusion. In doing so, a special emphasis is dedicated to youth and women.