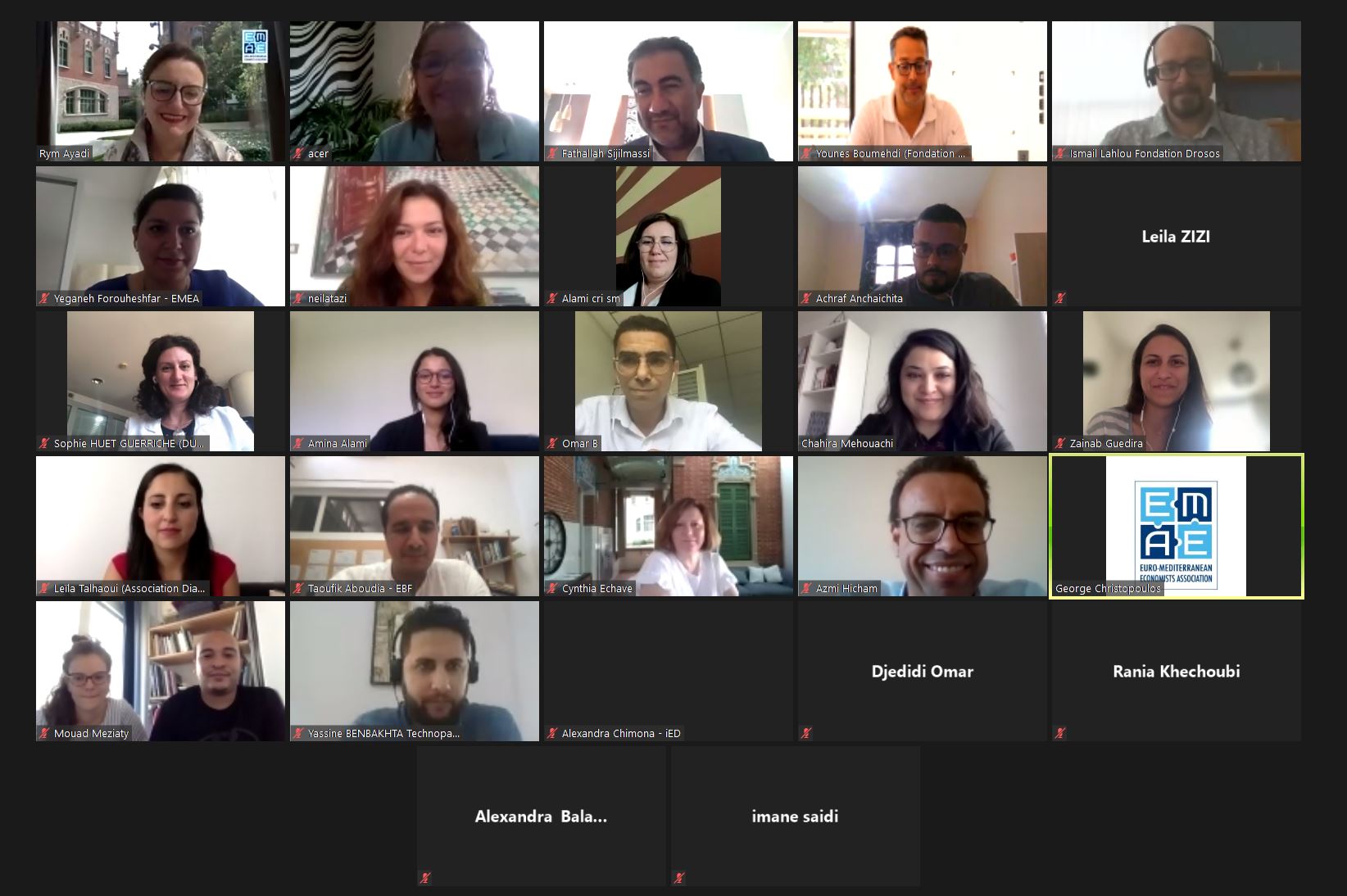 Posted on July 22, 2021
The CREACT4MED CCI Stakeholder Engagement Workshop in Morocco took place on 8th of July 2021 on ZOOM platform with 28 participants. The event brought together key stakeholders from the CCI ecosystem in Morocco from the public and private sector, foundations and BSOs as well as international initiatives supporting Cultural and Creative Industries (CCI) in Morocco.
The workshop started with welcome address by EMEA Founder and President, Prof. Rym Ayadi, and a presentation of key results of the CCI mapping carried out in Morocco. Prof. Ayadi underlined that "CCI in Morocco is expanding thanks to a multi-stakeholders engagement policy to foster creativity, specialisation and competitiveness. The role of Diaspora is essential to bring the CCI sector across the local frontiers".
The CREACT4MED CCI Stakeholders Workshop Series aims to bring together and engage with the key actors in the CCI ecosystem to discuss obstacles and opportunities encountered by cultural and creative players and to develop partnerships.
The CREACT4MED project is co-funded by the European Union under the EuropeAid Programme and by the Project Partners. It is led by the Euro-Mediterranean Economists Association – EMEA with 4 partners: the European Institute of the Mediterranean (IEMED), the Union of Mediterranean Confederations of Enterprises (BUSINESSMED), the Institute of Entrepreneurship Development (IED) and the Faculty of Economics and Political Science Business Incubator (FEPS BI).