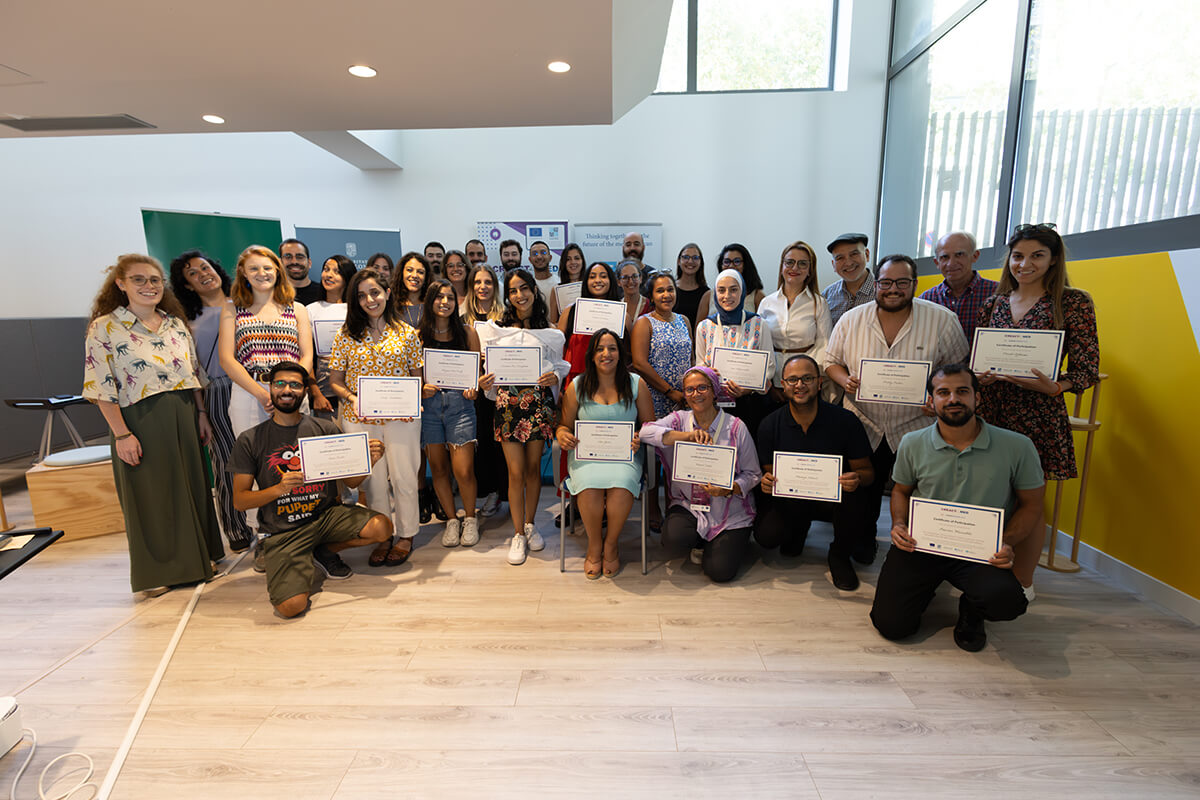 Posted on September 11, 2023
The CREACT4MED Summer School, held between the 4th and 8th September has come to a close today. This week has been full of workshops, coaching sessions, visits, and activities for the 24 funded projects to participate in and benefit from.
The School was opened by Project Coordinator of the CREACT4MED project and Senior Project Coordinator at the Euro-Mediterranean Economists Association, Maria Ruiz de Cossio, who welcomed the entrepreneurs and encouraged them to make the most of the sessions and networking opportunities this week.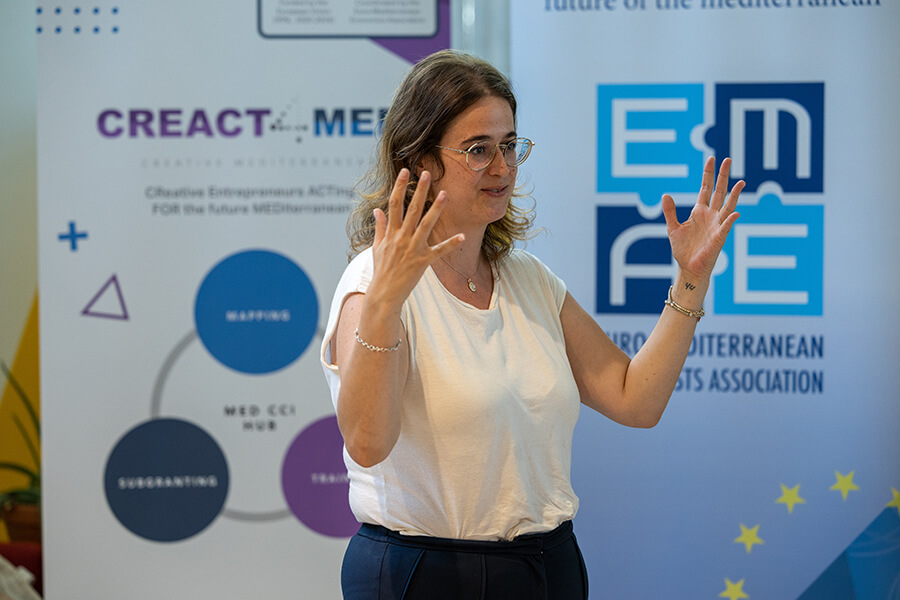 Over the course of 5 days, the Summer School held 9 workshops with experts in IPR, digital marketing, finance, storytelling, one EU-Southern Neighbourhood Dialogue Session and Workshop, and one Regional Alumni Network Event. Altogether, the Summer School engaged 21 actors across the cultural and creative industries in Barcelona, and held a networking session with over 30 participants. Moreover, so far since its conclusion 6 collaboration agreements have been signed between the CREACT4MED entrepreneurs.
Closing the CREACT4MED Summer School Prof. Rym Ayadi, President of EMEA and Director of the CREACT4MED project, highlighted "Cross-collaboration in the cultural creative sector fosters diverse connections and shared experiences, strengthening the fabric of social capital and enriching our collective narrative. The cultural creative industry bridges economic value and personal expression, nurturing well-being through the transformative power of science, art and imagination."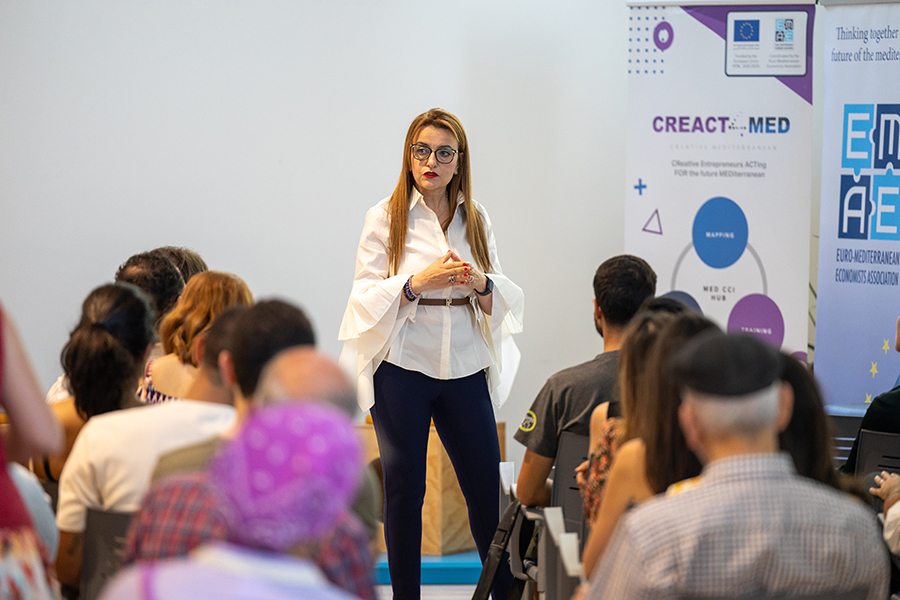 The Summer School was organised by the CREACT4MED lead partner, the Euro-Mediterranean Economists Association (EMEA) in collaboration with StartUB!, and with the support of the European Institute of the Mediterranean (IEMED) and the Institute of Entrepreneurship Development (IED). A full report of the event will be available soon on the CREACT4MED website.
CREACT4MED is a project funded by the EU through the EuropeAid Programme, and seeks to strengthen CCI ecosystems in the MENA region and unleash the full potential of CCI to create empowered and flourishing societies. It aims to support entrepreneurs, start-ups and SMEs, create jobs, and foster sustainable economic growth in the Southern Mediterranean, with a particular focus on young people and women.